Sweet Potato Casserole with Apple Butter Brown Sugar Crust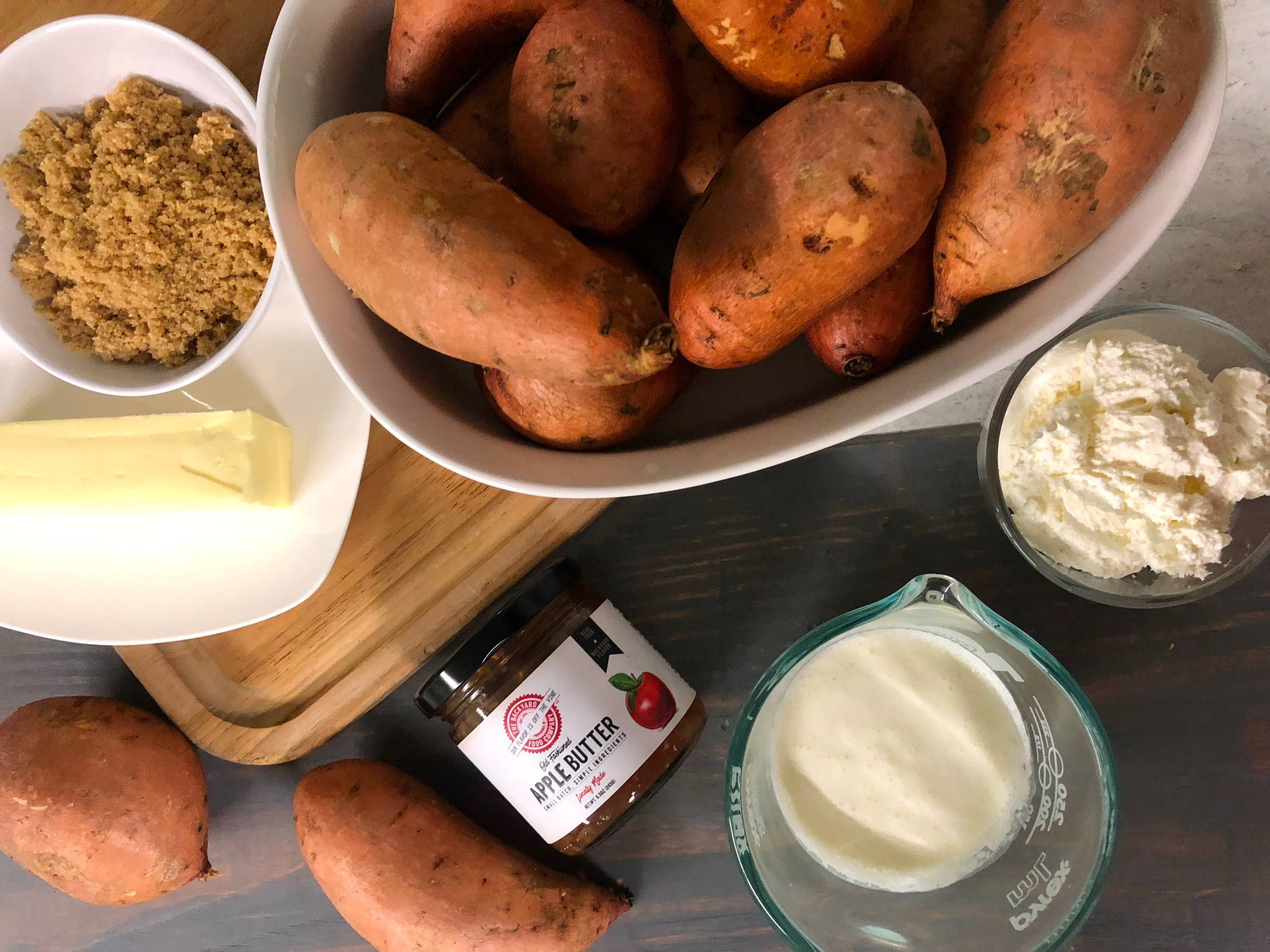 Skill Level: easy

Prep Time: 20 minutes

Cook Time: 45 minutes

Total Time: 65 minutes

12 sweet potatoes

stick melted butter

½ block cream cheese

1 1/4 cup brown sugar separated

½ cup heavy cream​

1 jar of apple butter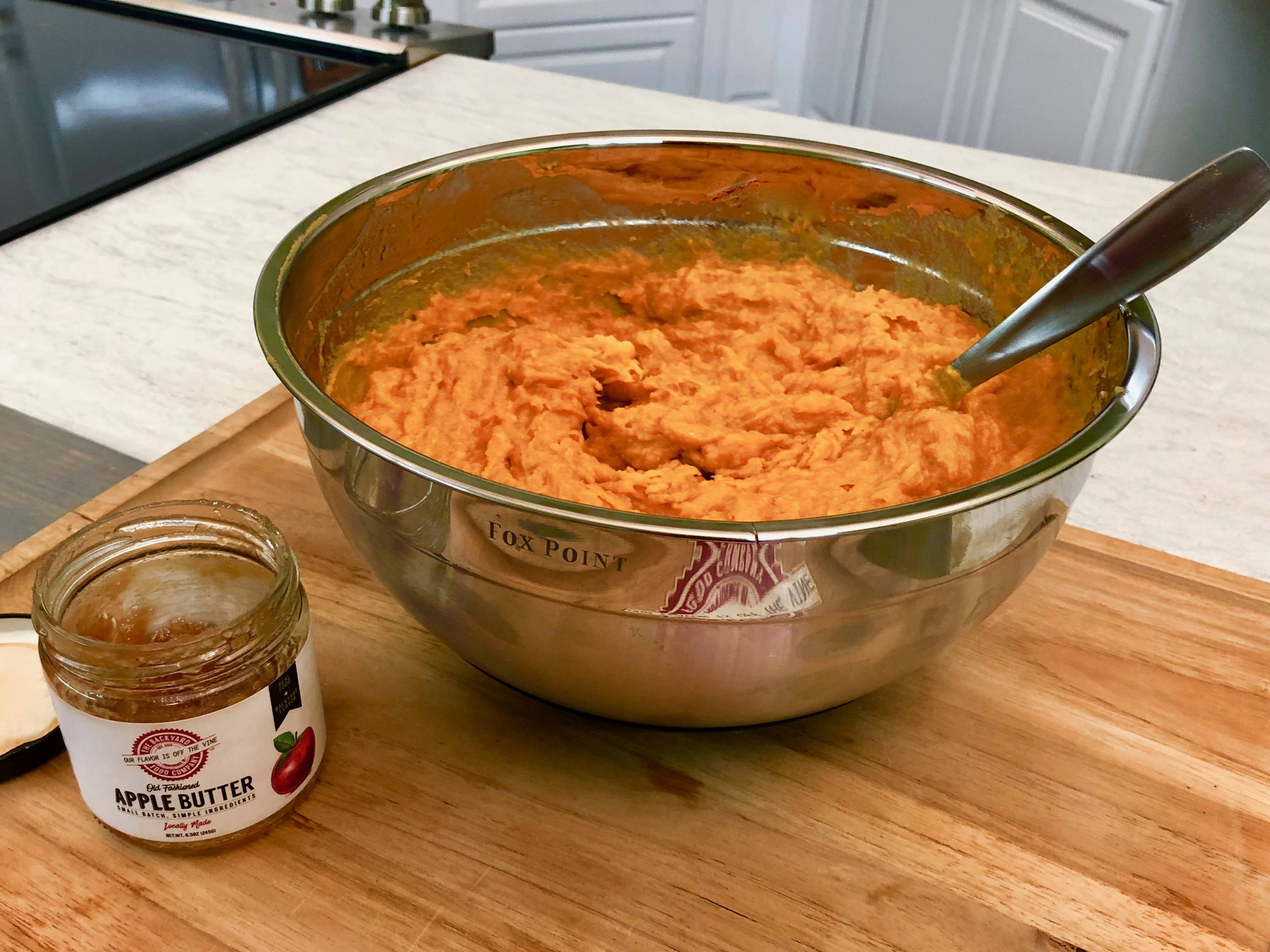 Directions:

Grease a 9"x13" baking dish
Bake sweet potatoes in preheated oven at 375 degrees F until potato is soft (1-2 hrs depending on width of sweet potatoes)
Scoop insides of sweet potatoes into a large mixing bowl​
Add melted butter, cream cheese, 1 cup brown sugar and heavy cream and mix in a large bowl until even consistency
Use a spatula to put apple butter into casserole dish, top with an even layer of apple butter and sprinkle with the remaining brown sugar.
Bake for 45 minutes or until hot​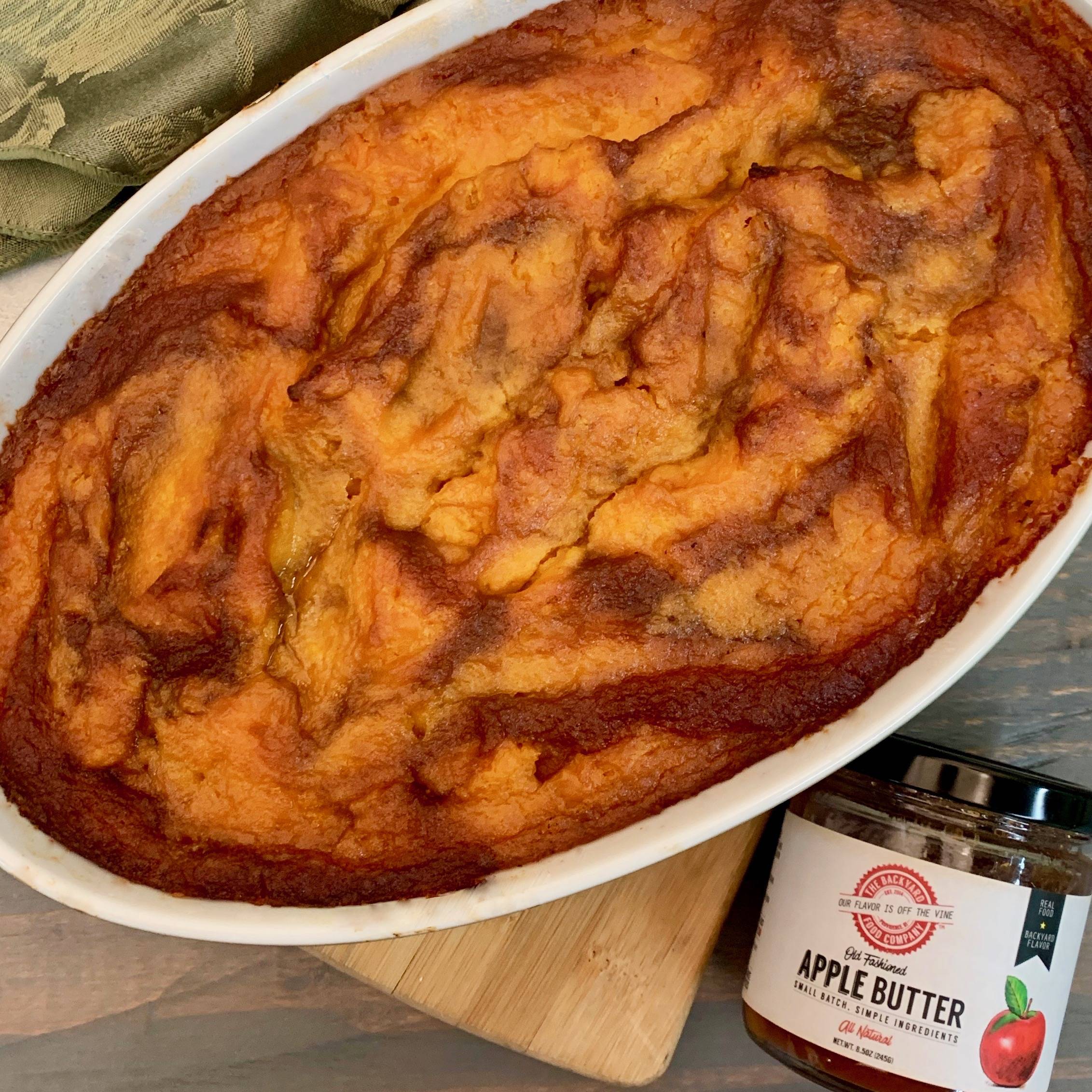 Sign Up For Exclusive Deals and Recipes
Stay up to date with the latest and greatest! You'll have early access to new products and recipes and get exclusive deals and offers.