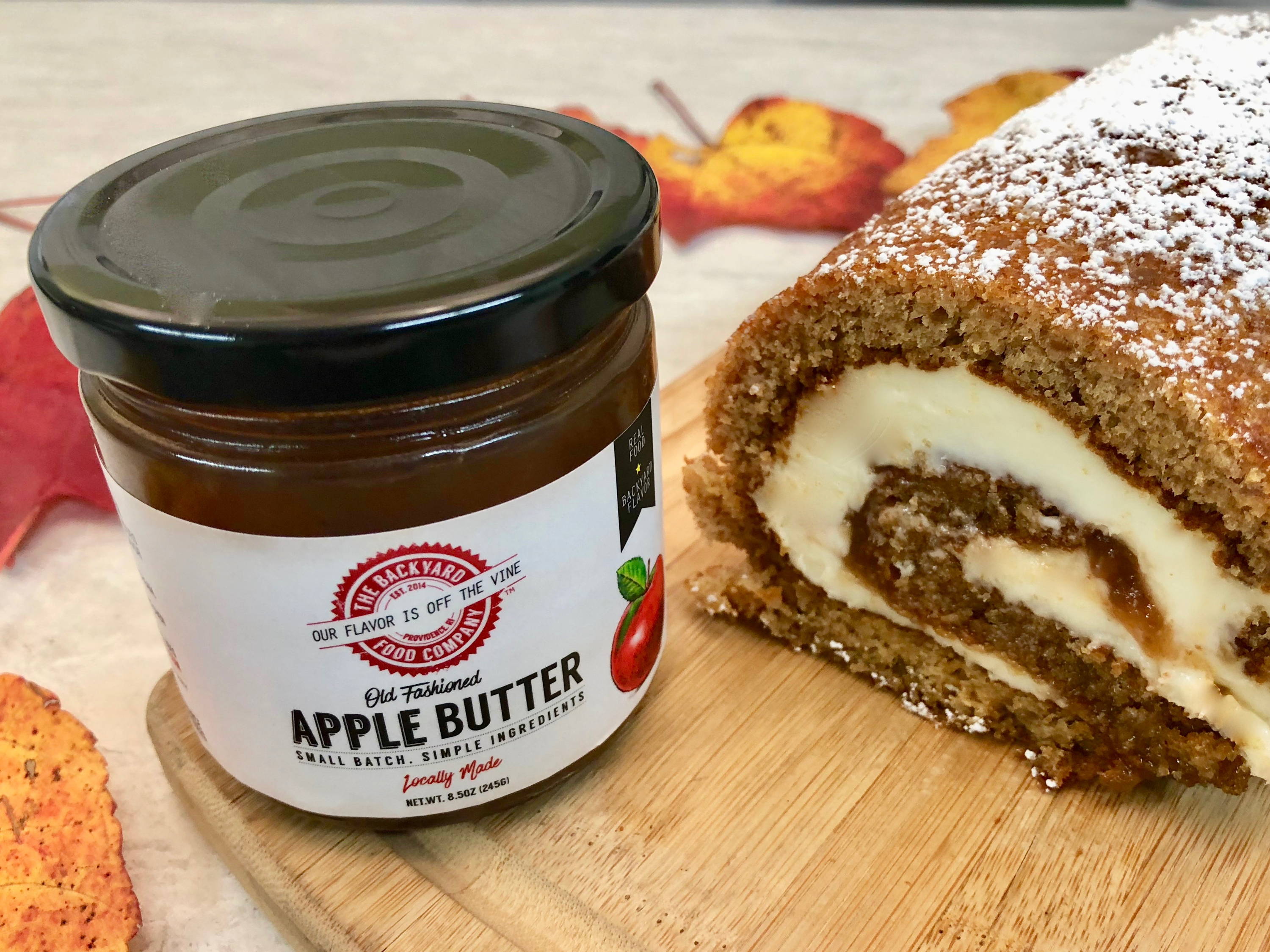 We were working on a pumpkin roll with Apple Butter filling when we wondered what would happen if we replaced the pumpkin puree with Apple Butter. It's spiced with cinnamon and cloves, perfect for fall, and who doesn't love apple?

In theory it sounded great, but how would it turn out in practice? Amazing! The cake was perfectly moist for rolling and the flavor was well suited compliment to the filling.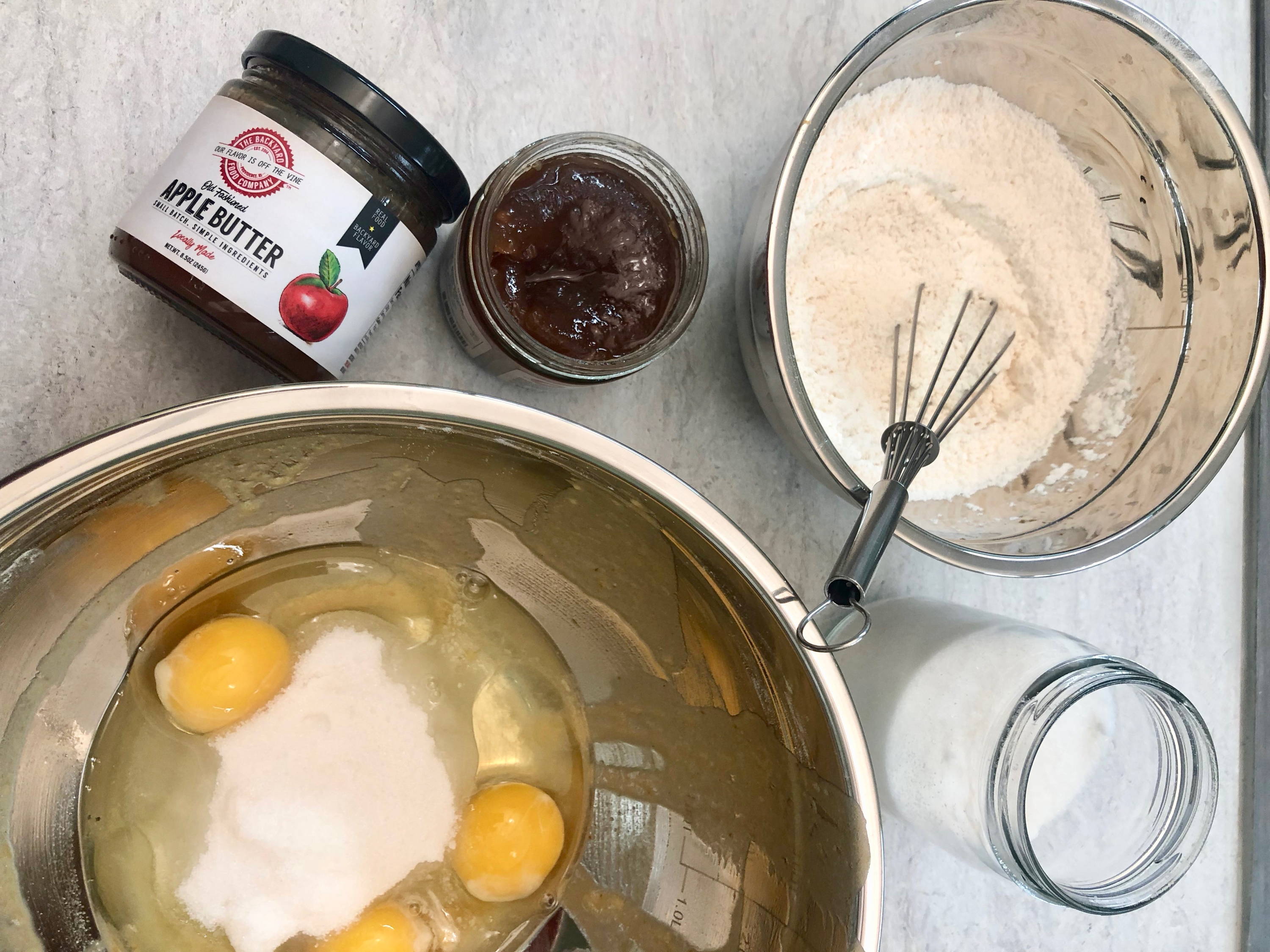 Skill Level: text

Prep Time: text
Cook Time: text
Total Time: text
Apple Butter Cake:
3/4 cup all-purpose flour
1/2 teaspoon baking soda
1/2 teaspoon baking powder
1/4 teaspoon salt
3 large eggs
1 teaspoon pure vanilla extract
1 cup granulated sugar
2/3 jar apple butter
powdered sugar to dust roll

Cream Cheese Filling Ingredients:
1 block of cream cheese at room temperature
1 cup sifted powdered sugar
6 tablespoons softened butter
1 teaspoon pure vanilla extract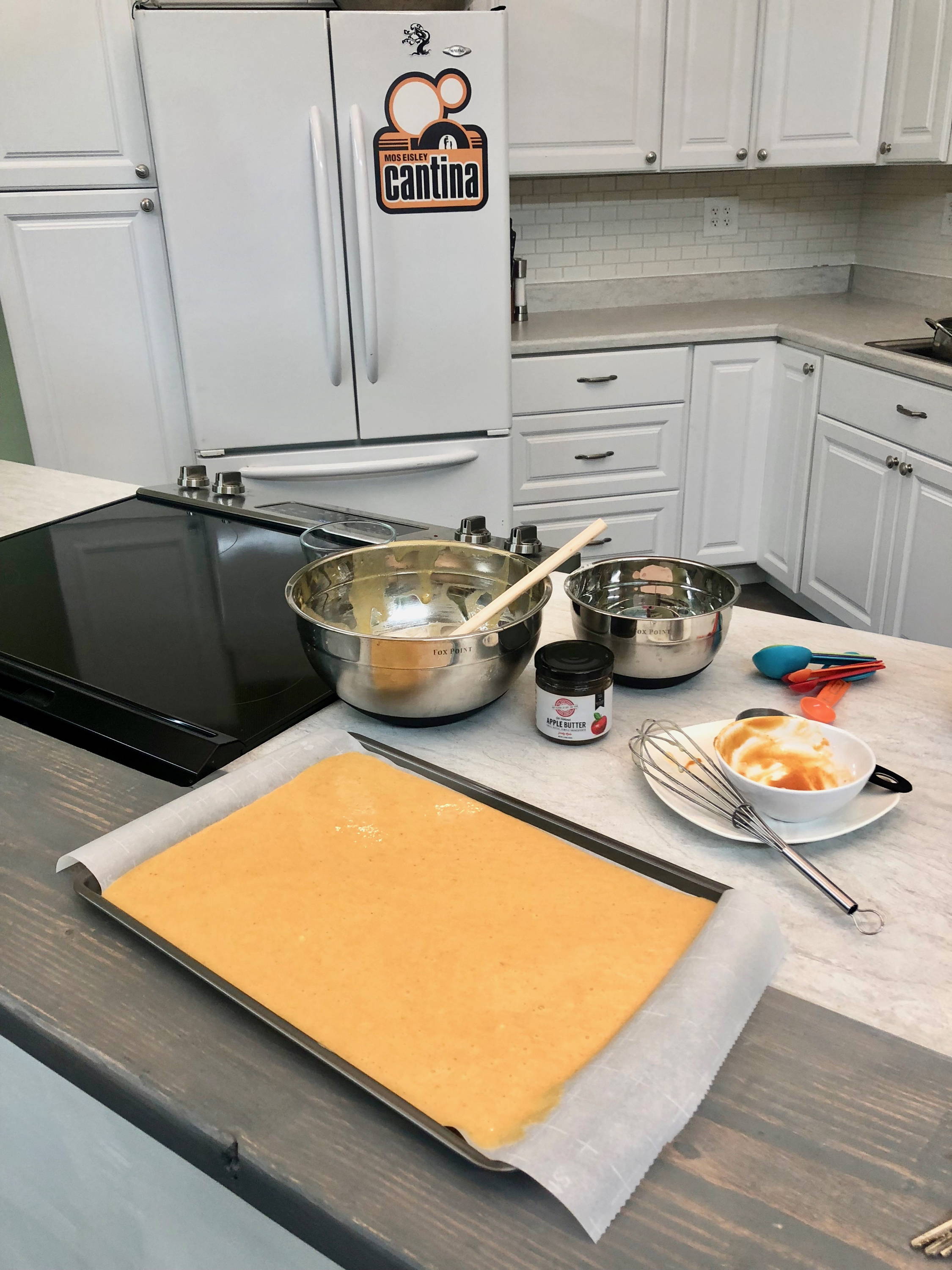 Directions:

Apple Butter Roll:
Preheat oven to 375° F.
Line a 15 x 10 pan with parchment paper, leaving enough extra parchment sticking out on both sides of the pan to use to lift the cake out after baking.
Whisk together flour, baking powder, baking soda and salt in a large mixing bowl.
In a separate bowl, whisk eggs and granulated sugar until thick. Add the vanilla and apple butter, and whisk until combined. Fold in the flour mix with a spatula and stir together until just combined.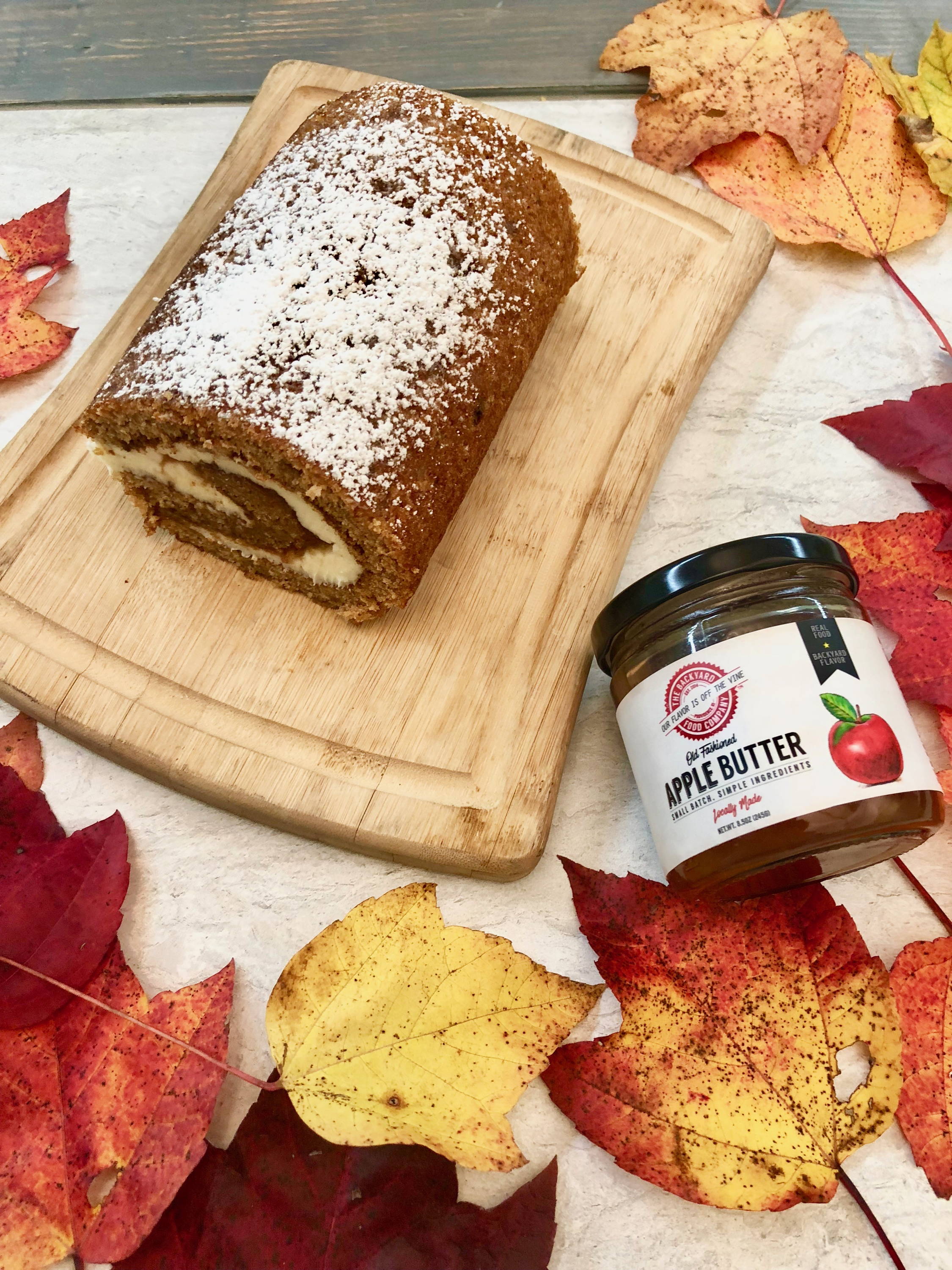 Sign Up For Exclusive Deals and Recipes
Stay up to date with the latest and greatest! You'll have early access to new products and recipes and get exclusive deals and offers.