The Backyard Food Company is
Committed to Making Food Better by Using the Same Simple Ingredients You Use in Your Home
ON JANUARY 29th, 2012
LIFE CHANGED
The Backyard Food Company's co-founder, Matt McClelland, went to the Emergency Room fearing his appendix was rupturing after a day of agonizing stomach pain. A CT scan of his abdomen showed a large tumor that had been growing into his gut from his small intestine and eventually into his colon. The next evening he had a double bowel resection to remove the tumor and the biopsy revealed it was a cancerous GIST Tumor.



GIST is a very rare and treatable cancer, but at 37, it was a game changer. As Matt began his recovery and treatment at The Dana Farber Cancer Institute, he looked forward to Spring. He was on his back for eight weeks while his incisions healed and began dreaming of starting an organic garden on the sunny side of the house when he was finally strong enough.

He was visited often by new friend Louby Sukkar who was busy running his family restaurant K&S Pizza. With a lifetime of experience in the food industry, he had been finding great success by sourcing fresh local ingredients and promoting the farms from which they came. Louby was settling into a new home nearby and was also looking to create a garden when spring came around.
The Two Began to Conspire!
How much food do you think we can actually grow? What should we plant? Can we grow for the restaurant? How can we maximize our space, but keep it neat for the neighbors? We live in the suburbs not the country after all!

As winter turned to Spring, they got to work bringing in loads of dirt and organic compost to get their soil ready, graded their yards and built fences and beds. As soon as they could, they began growing just about anything they could fit. They had over a hundred tomato plants between the two of them and just as many cucumbers and peppers. Their friendship grew as fast as anything in their gardens and they found a sense of peace and comfort as they reconnected with the Earth and took time to enjoy the fruits (and vegetables) of their labor!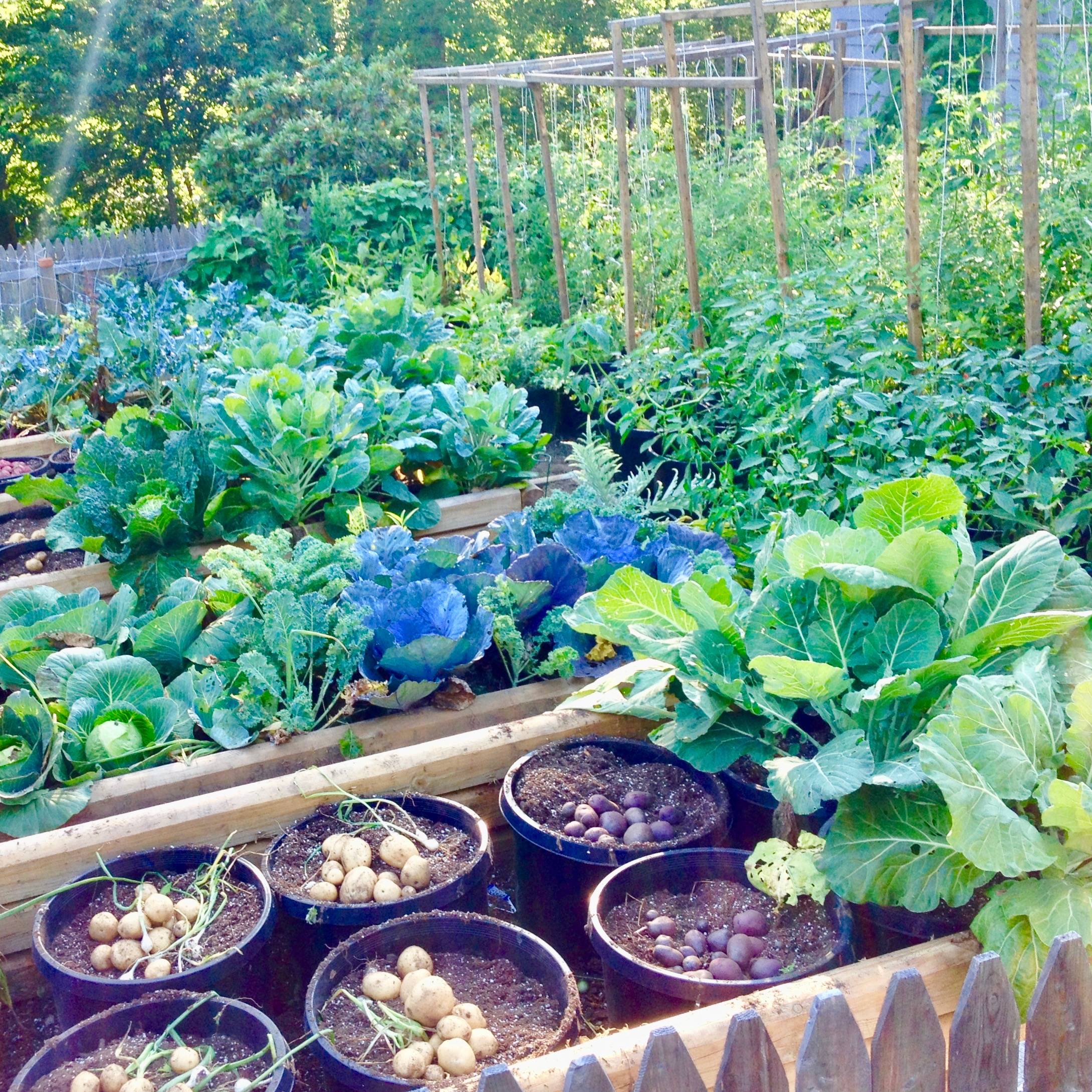 We shall not cease from exploration, and the end of all our exploring will be to arrive where we started and know the place for the first time.
— T.S. Eliot

As Summer wore on, Matt and Louby turned their focus to the surplus they were starting to see in their gardens. Their freezers were full and they began reaching out to their family and friends for old family recipes for canning and preserving. They were amazed at how good many of the recipes were and for the first time in their lives realized just how much food has changed over the last few generations. What started off as a way to preserve their extra cucumbers, peppers and tomatoes turned into a passion. Even better, PEOPLE LOVED WHAT THEY WERE MAKING!
The next summer they expanded their gardens and bought extra tomatoes from a local farm so they could preserve even more and have plenty leftover to pass around to friends and family to get their opinions. Their first large batch was done in Louby's backyard following USDA safe canning guidelines. Curious neighbors followed their noses, stopping by to ask, "What is that wonderful smell?" As they passed out samples, the response confirmed their belief that they had something worth marketing. THE BACKYARD FOOD COMPANY WAS BORN!

Sign Up For Exclusive Deals and Recipes
Stay up to date with the latest and greatest! You'll have early access to new products and recipes and get exclusive deals and offers.