Jalapeño Cornbread Casserole
Here's a spicy spin on a fall classic. The Jalapeño Cornbread Casserole is a sliceable side that's moist and delicious with a touch of jalapeño heat.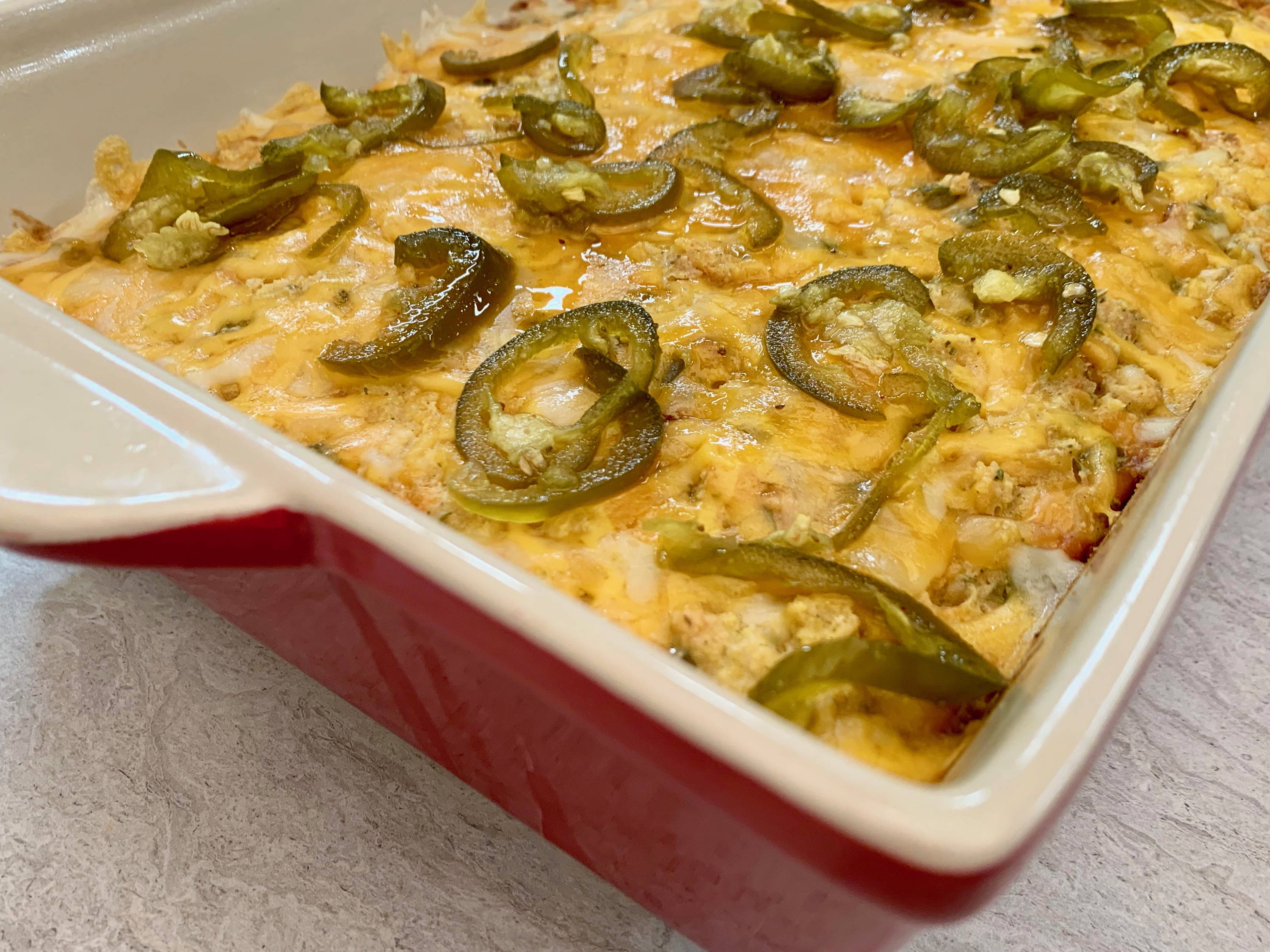 Skill Level: easy

Prep Time: 5 minutes

Cook Time: 30 minutes

Total Time: 35 minutes

10 ounce can of whole kernel corn, drained

10 ounce can of cream-styl​e corn

8 ounce container of sour cream

1 egg

8.5 ounce package of dry corn bread mix

2 cups of dry corn bread stuffing

1 8 ounce jar of candied jalapeño

1 cup shredded cheese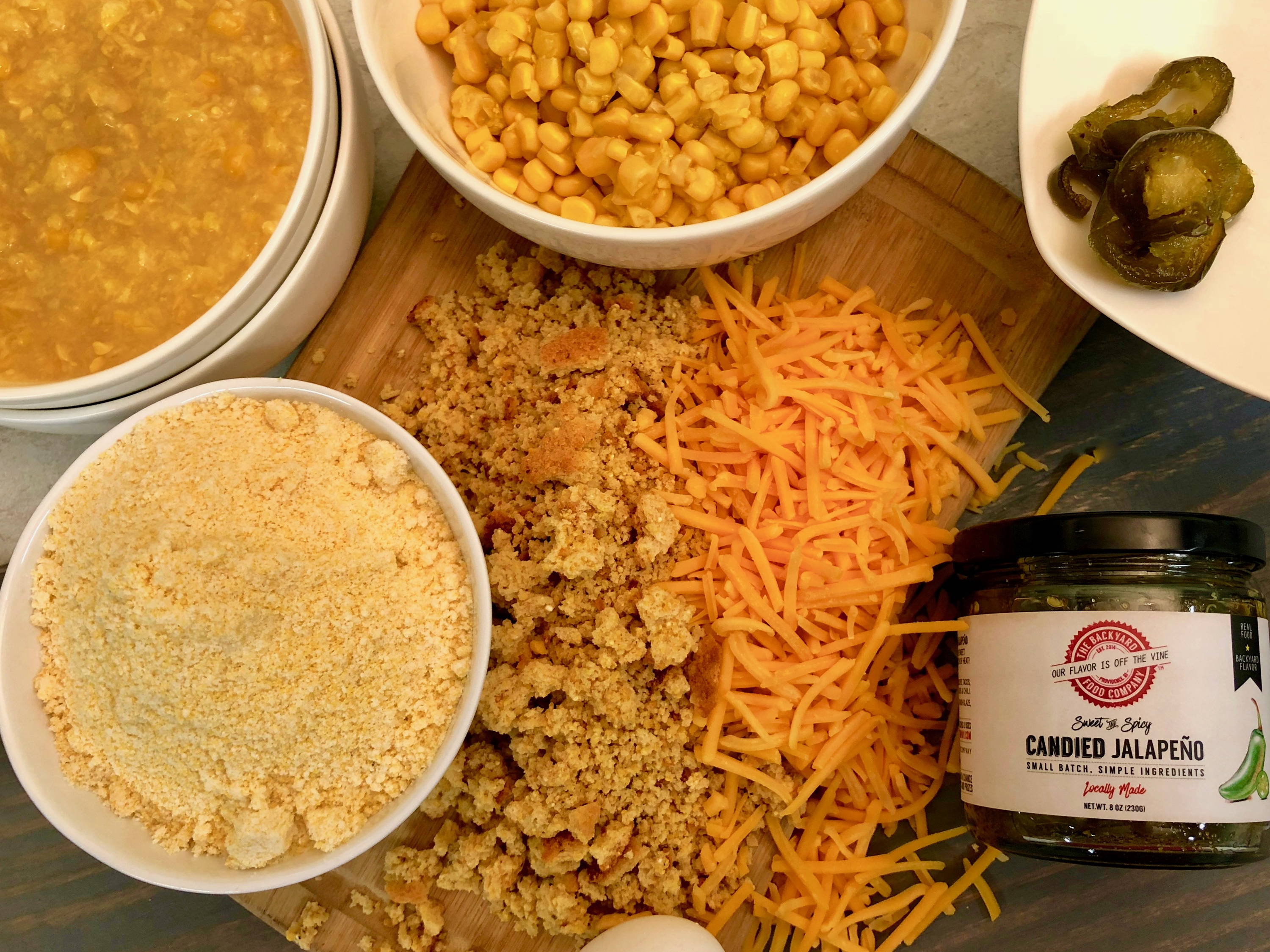 Directions:

Preheat oven to 350 degrees F

Grease a 9"x13" baking dish

Strain candied jalapeños, reserve brine for finishing

Finely dice candied jalapeños reserving some for garnish

Thoroughly mix corn, sour cream, egg, corn bread mix, corn bread stuffing, diced candied jalapeño and shredded cheese

Pour into greased baking dish

Bake for 25 minutes

Lightly drizzle glaze over casserole and garnish with whole

candied jalapeños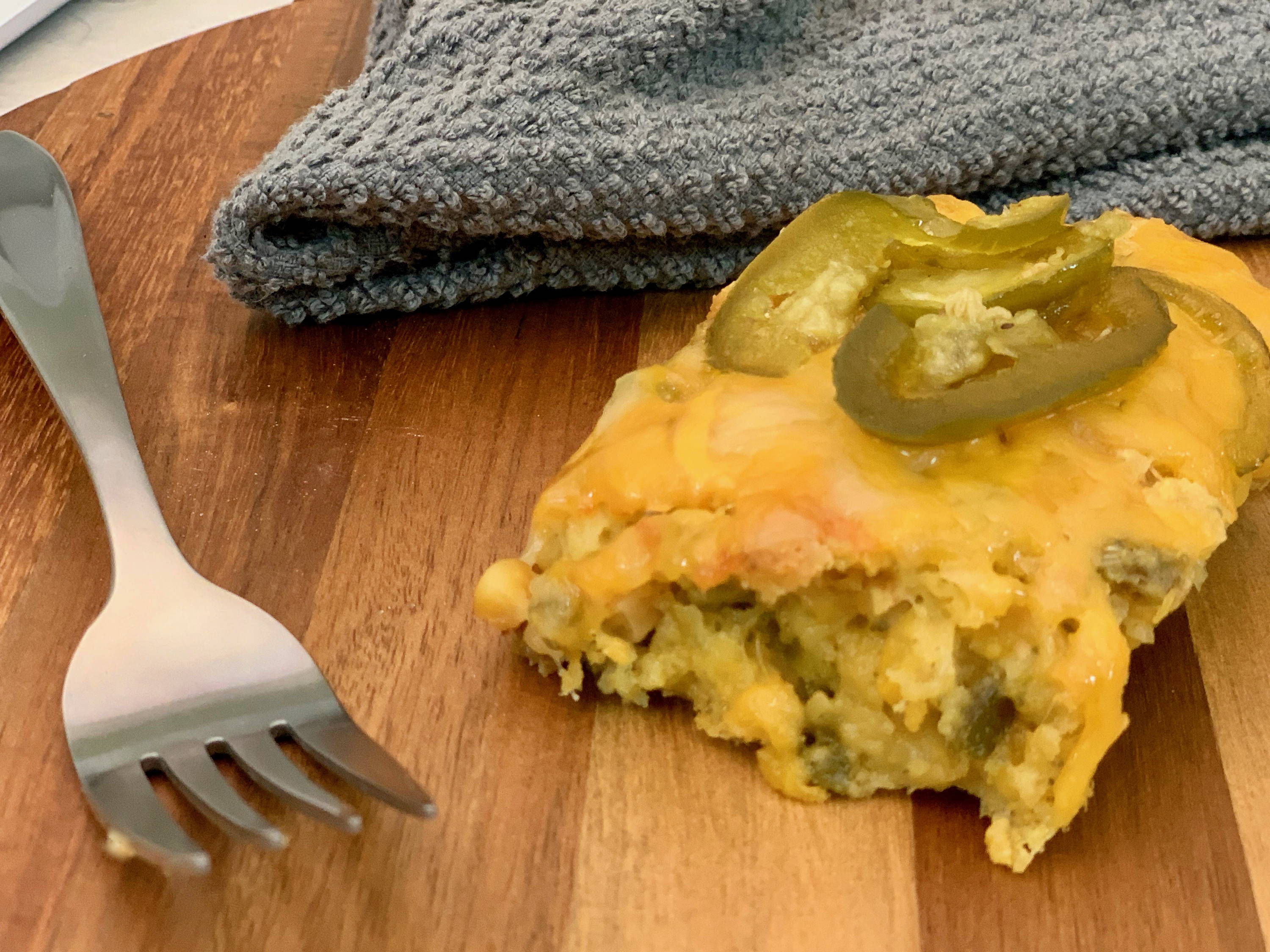 If you're pressed for time, pick up a pre-made cornbread and drizzle a little Candied Jalapeño brine over the top. Cut and top each piece with a jalapeño ring.
Sign Up For Exclusive Deals and Recipes
Stay up to date with the latest and greatest! You'll have early access to new products and recipes and get exclusive deals and offers.