Jalapeño Cheesesteak Bites
Who doesn't love cheesesteak? Here's an easy grab and go appetizer that your guests will love. We did these on pre-made Naan bread with jalapeño and muenster. You could vary the bread, cheese and topping to create an assorted platter. A baguette with bleu cheese and tomato jam or mozzarella and sweet red relish will provide a larger assortment of flavor and color.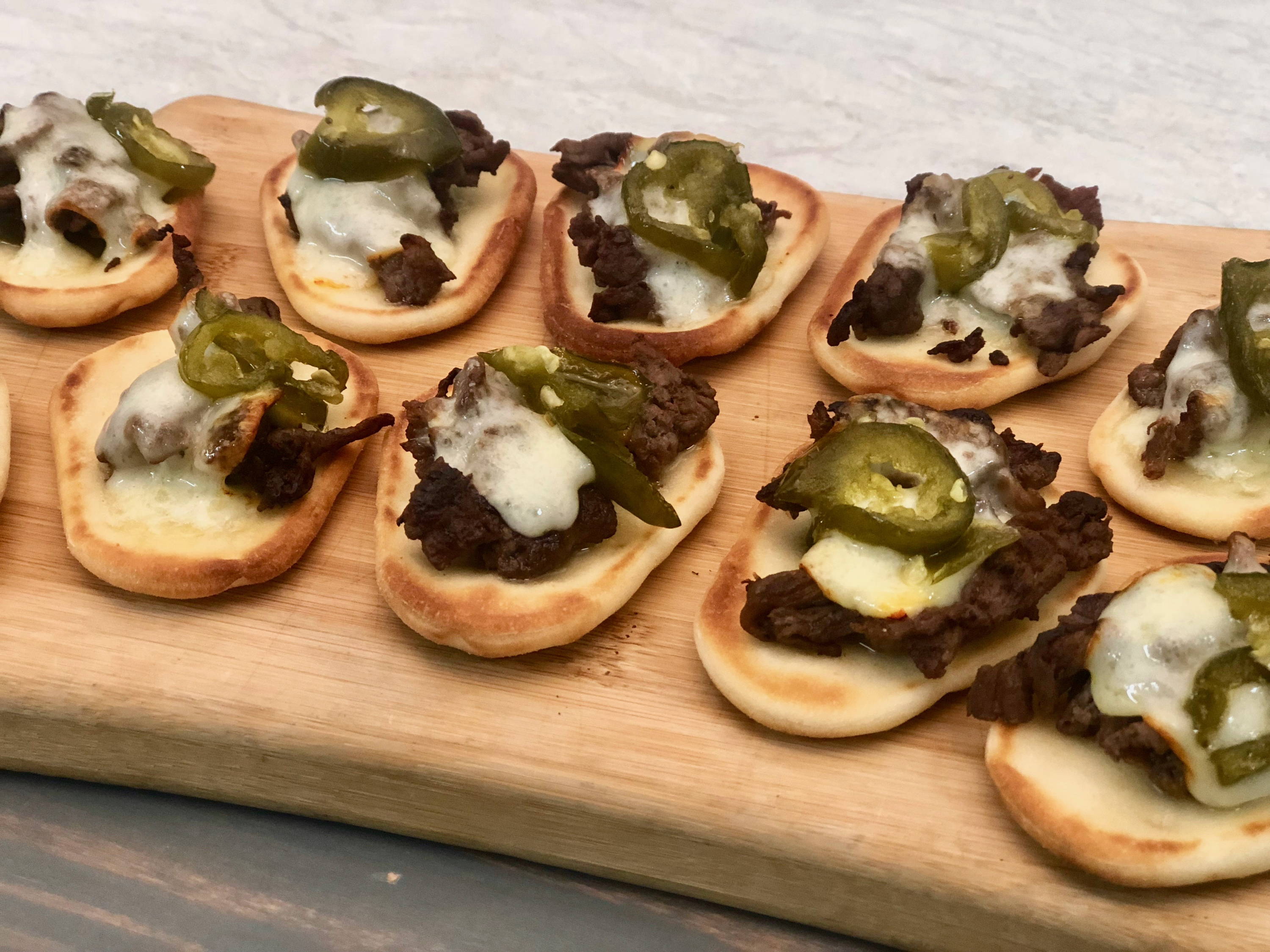 Skill Level: Easy

Prep Time: 10 minutes

Cook Time: 10 minutes

Total Time: 20 minutes

shaved steak
muenster cheese
bread (baguette, pita, naan)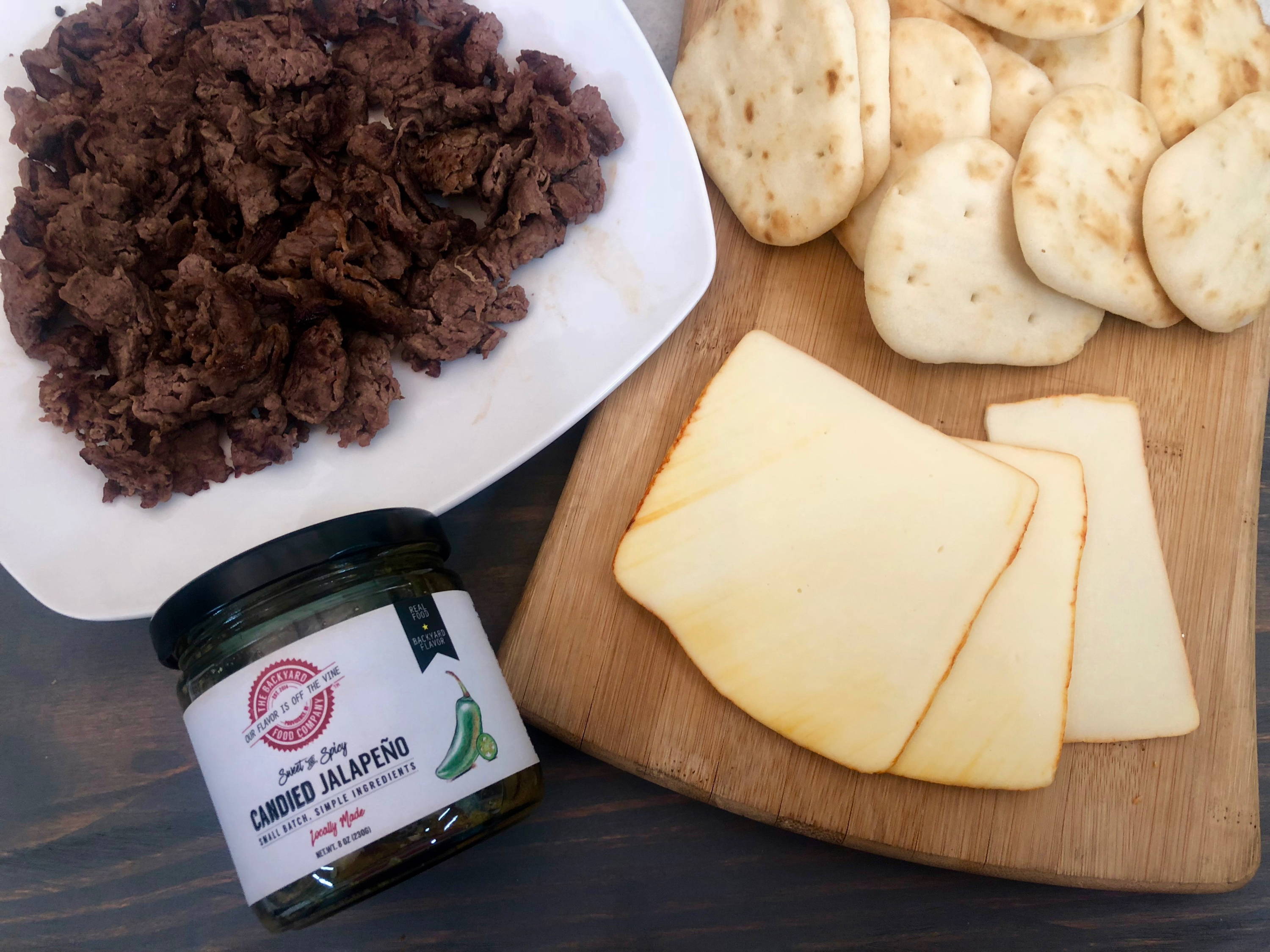 Directions:
preheat oven to 350º

lightly toast bread rounds

while bread toasts, cook shaved steak over medium-high heat in a skillet until browned

toss steak in glaze from jalapeño jar

top bread with cooked steak

top with cheese

bake until cheese melts

top with jalapeño or

sweet relish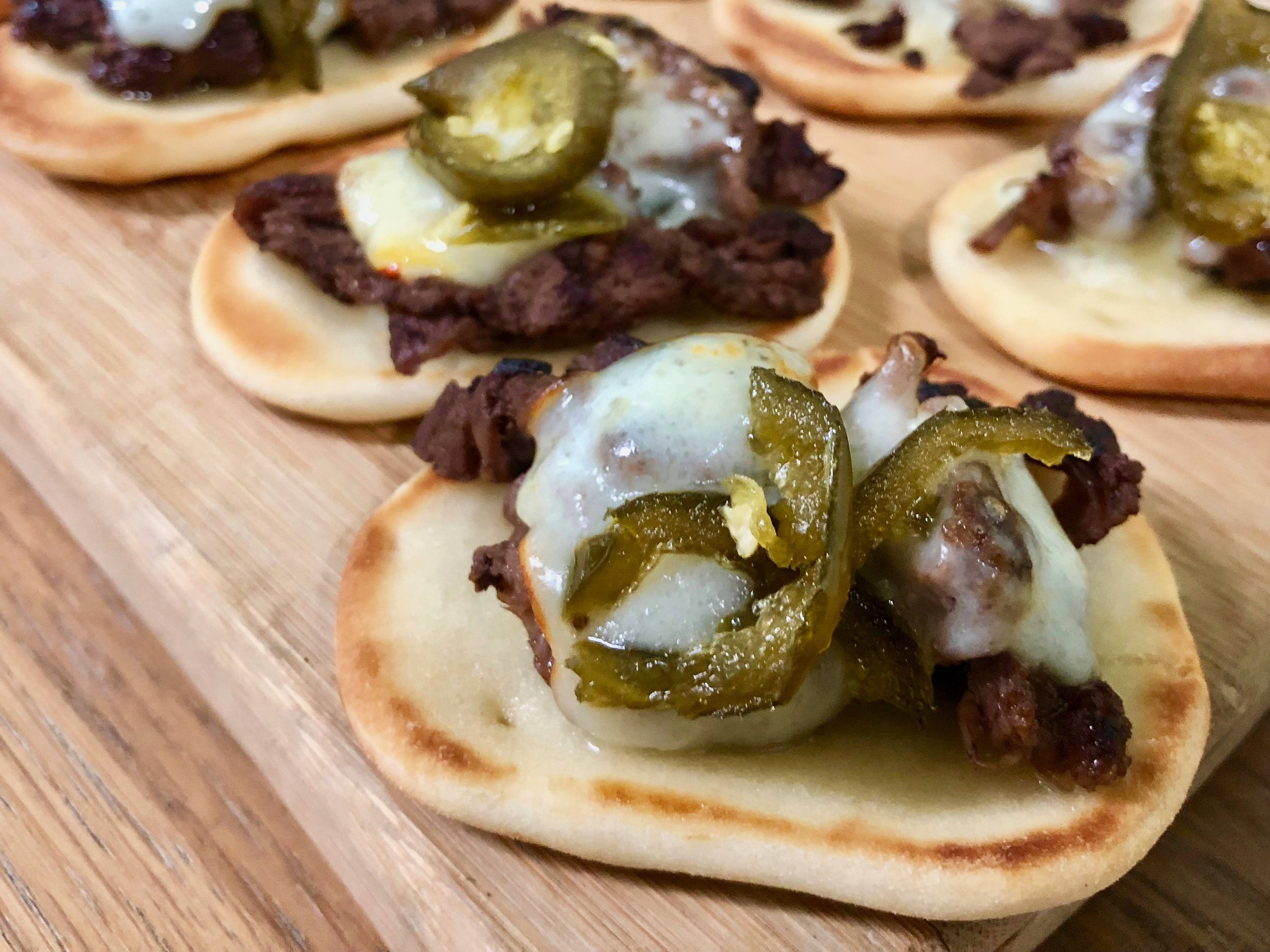 Super easy, right? Great for parties or game day. Build a whole sandwich if you're looking for more than a snack.
FREE SHIPPING ON ORDERS OF $20 AND OVER.
SHOP NOW
Sign Up For Exclusive Deals and Recipes
Stay up to date with the latest and greatest! You'll have early access to new products and recipes and get exclusive deals and offers.