Jalapeño Cornbread Stuffing with Crumbled Sausage
Looking for something to spice up your meal? How about Jalapeño Cornbread Stuffing with Crumbled Sausage? It's quick, easy and will add a little something spicy to your plate. Use a prepackaged bread mix or make your own, we don't judge!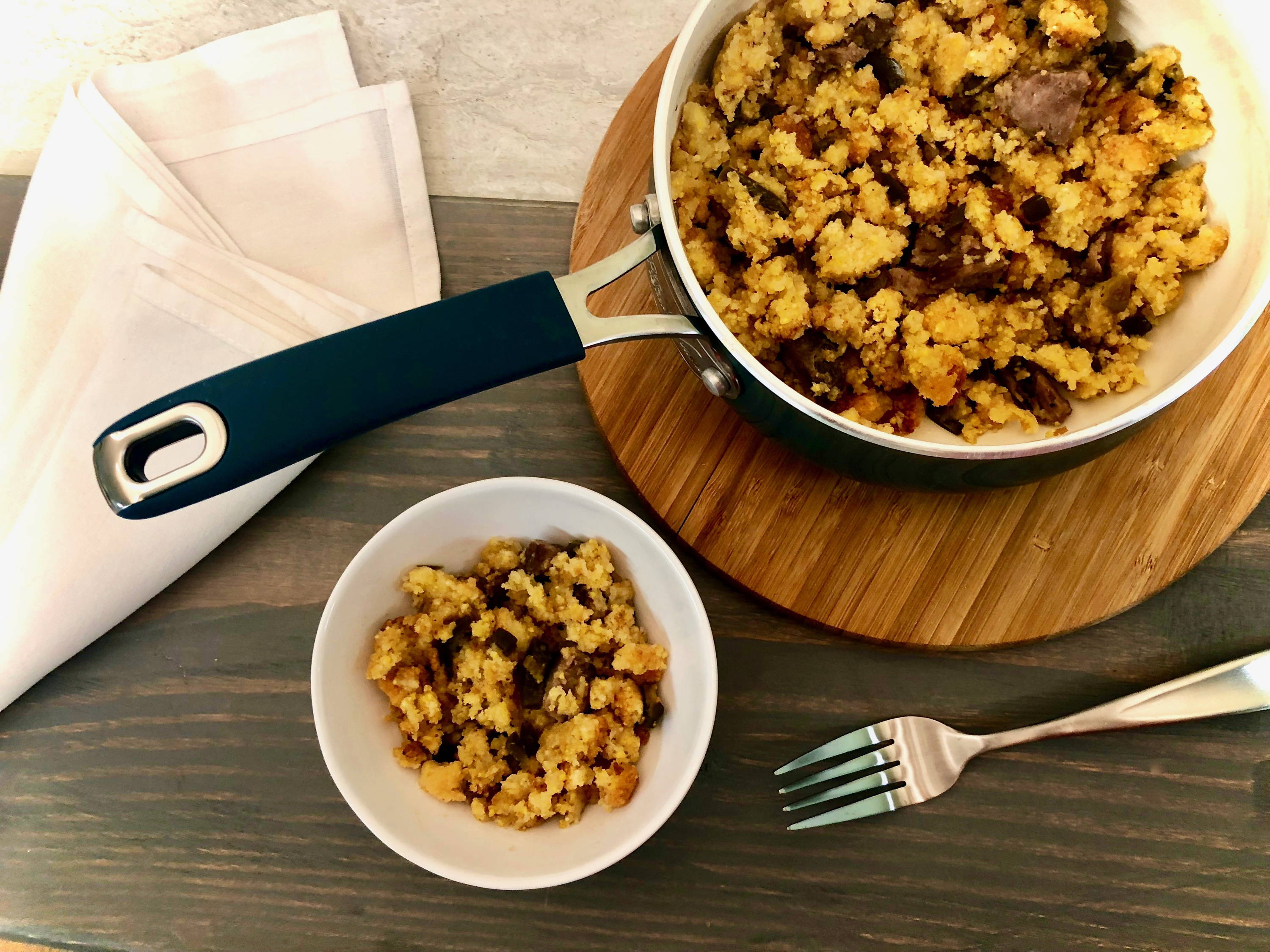 Skill Level: easy

Prep Time: 20 minutes

Cook Time: 25 minutes

Total Time: 55 minutes

1 tablespoon olive oil

1/2 pound sausage crumbles

1 small diced onion

1 diced celery stalk

1 jar candied jalapeño

2 cups chicken stock

6 tablespoons unsalted butter

1 package of cornbread stuffing mix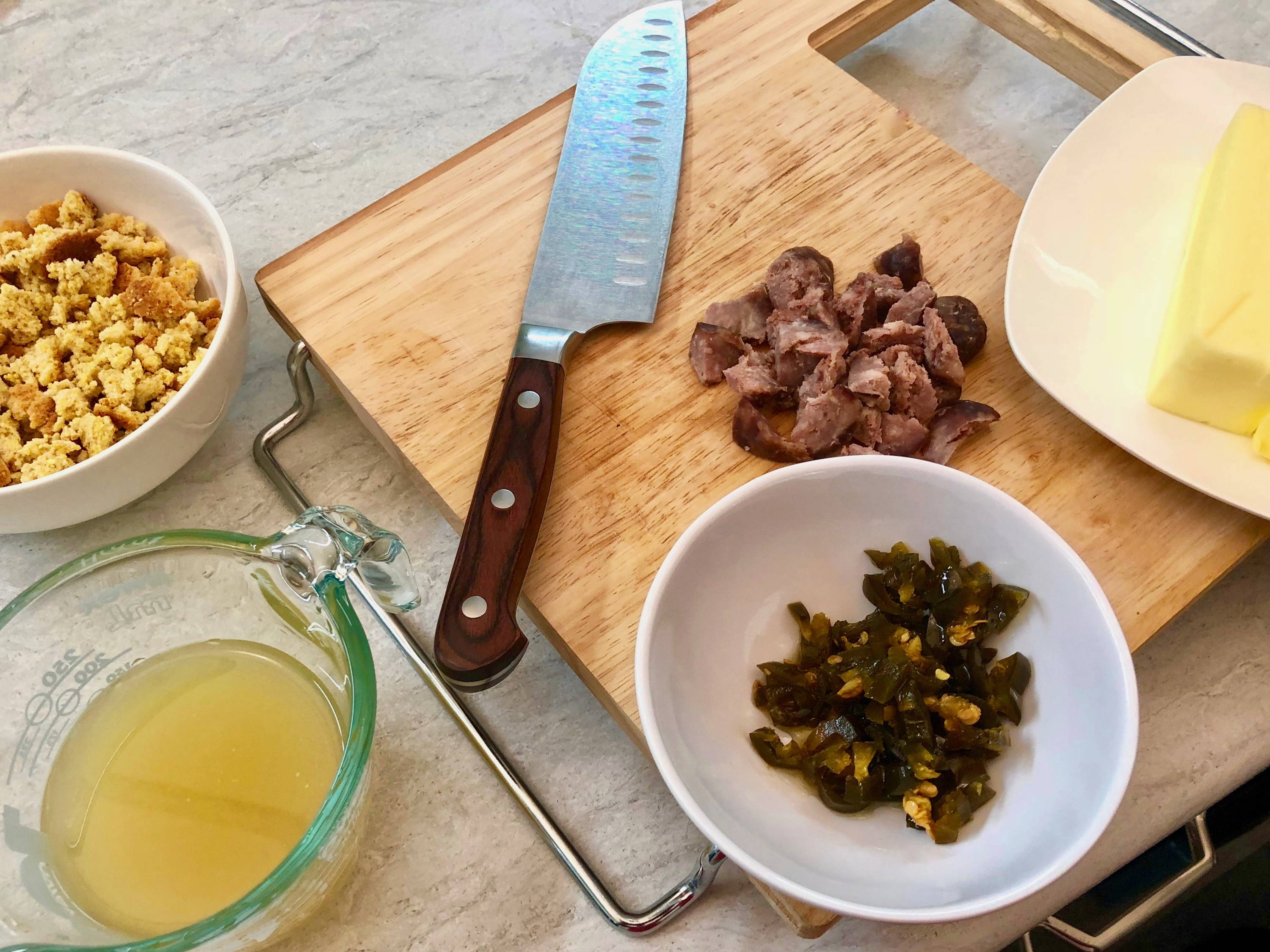 Directions:

Heat oil in a large sauce pan and brown sausage
Add onions and celery and sauté until onions become translucent.
Add stock, butter and candied jalapeño and bring to a simmer.
In a large stainless steel bowl, pour contents over bread cubes and mix well adding more stock as necessary.
Scoop stuffing into a casserole dish, cover with foil and cook in a 375 degree oven for 20-25 minutes or until hot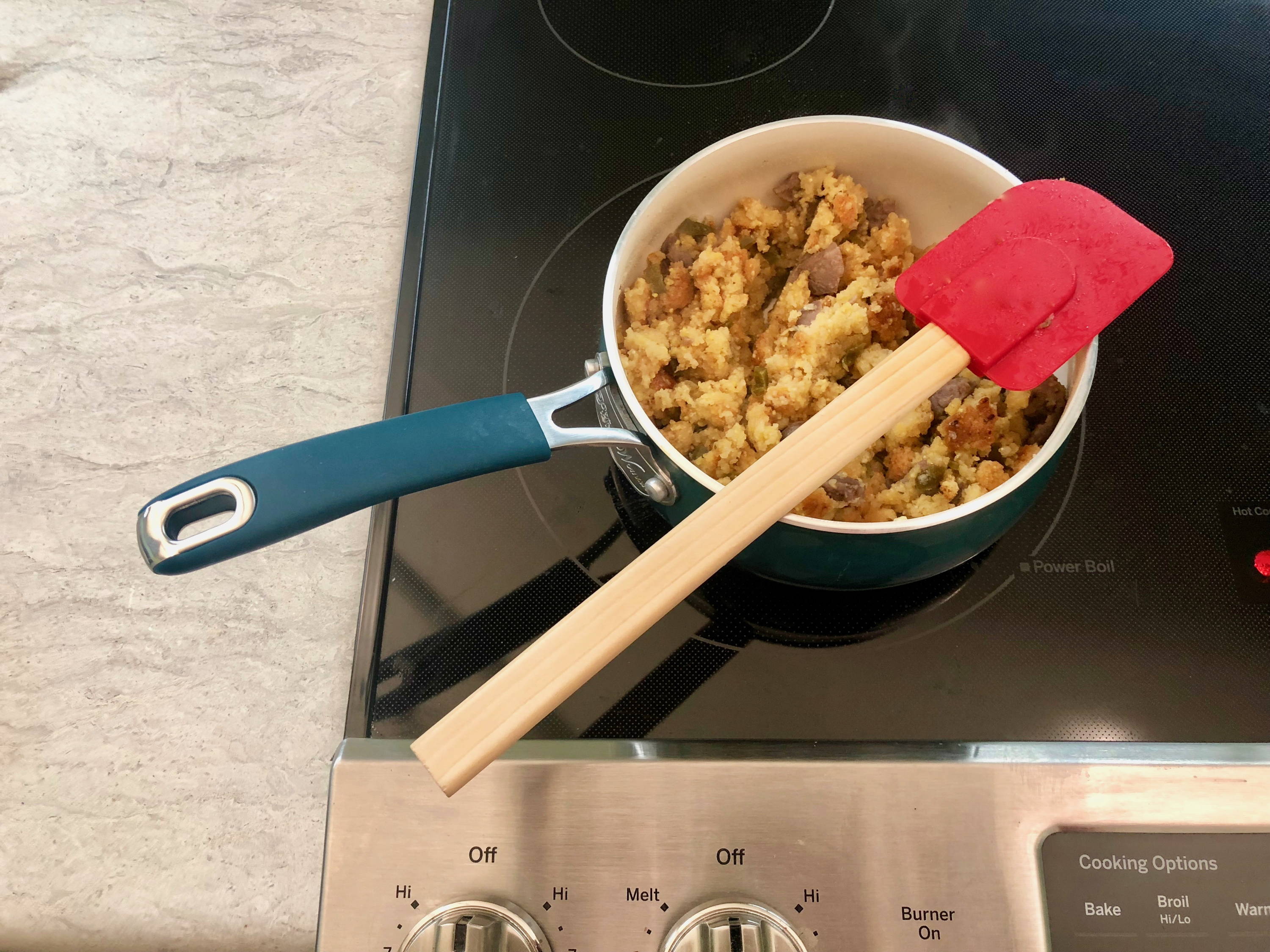 FREE SHIPPING ON ORDERS OF $20 AND OVER. SHOP NOW
Sign Up For Exclusive Deals and Recipes
Stay up to date with the latest and greatest! You'll have early access to new products and recipes and get exclusive deals and offers.