Jalapeño Cream Cheese Bites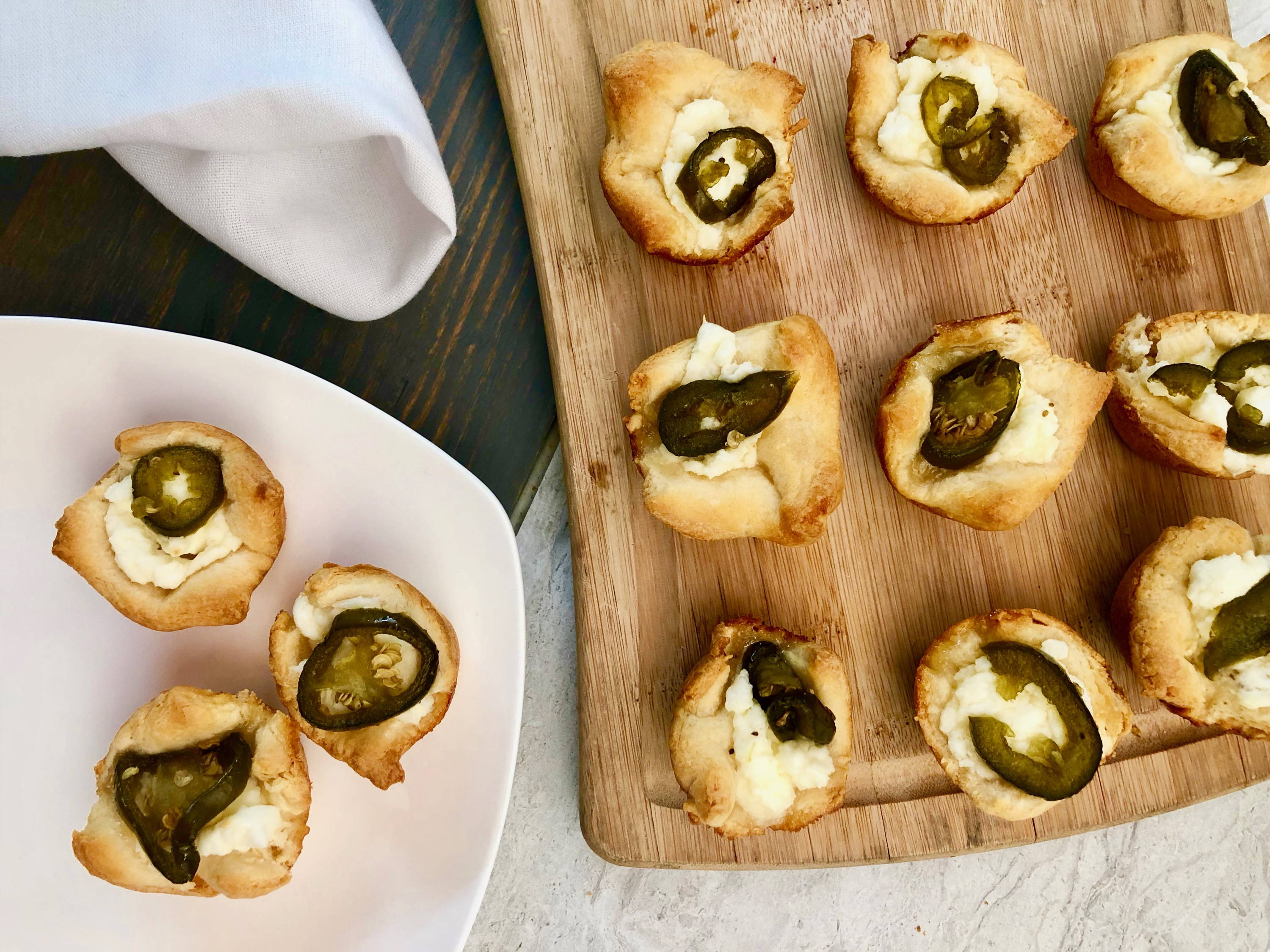 Here's a super easy bite-sized appetizer that's in the oven in five minutes and ready in 20! Jalapeño Cream Cheese Bites combine cream cheese and candied jalapeño's in a crescent roll shell that's just the right amount of heat and melty cheese!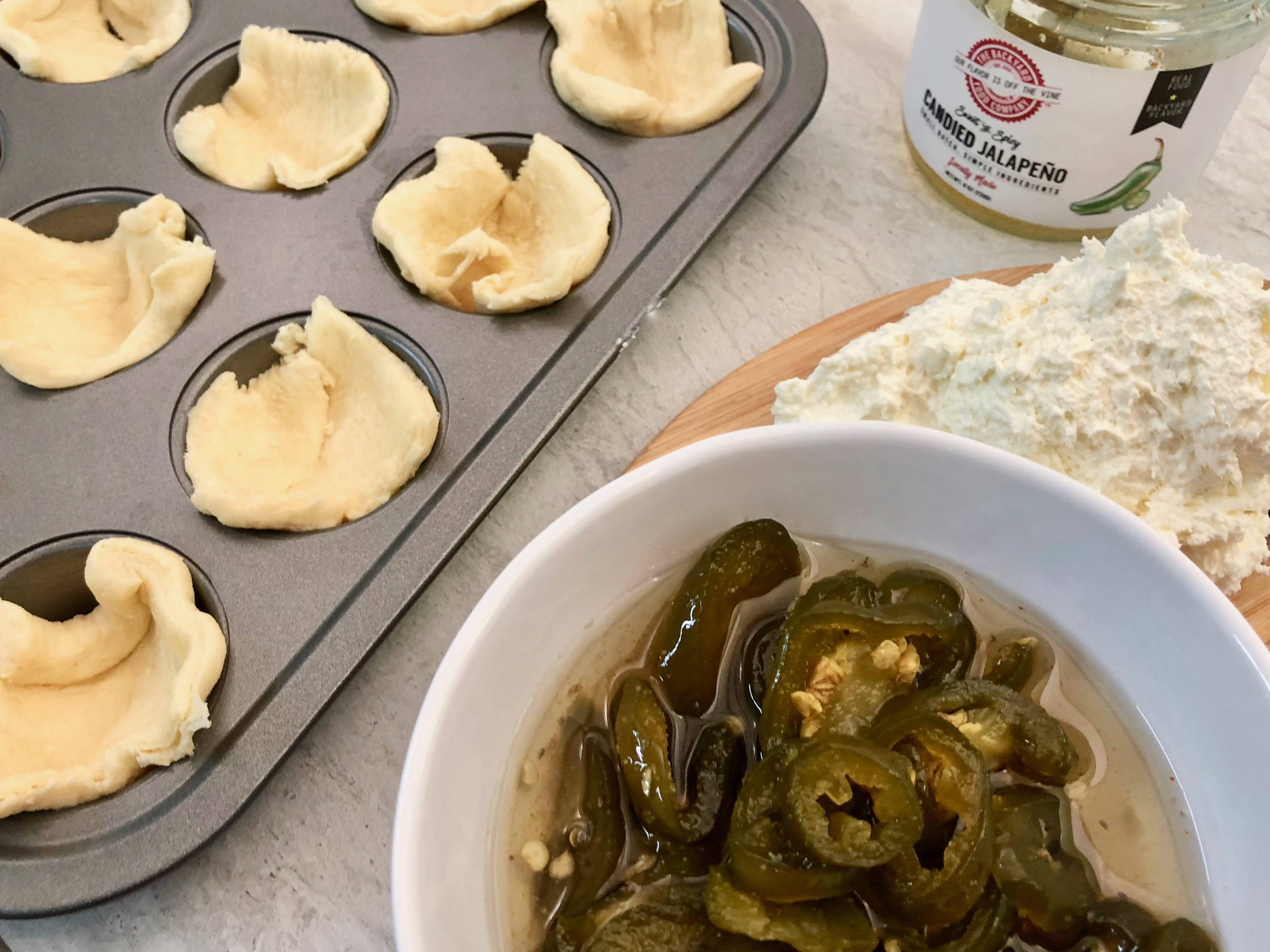 Skill Level: easy

Prep Time: 5 minutes

Cook Time: 15 minutes

Total Time: 20 minutes

Ingredients:
1 crescent roll sheet
1 block of cream cheese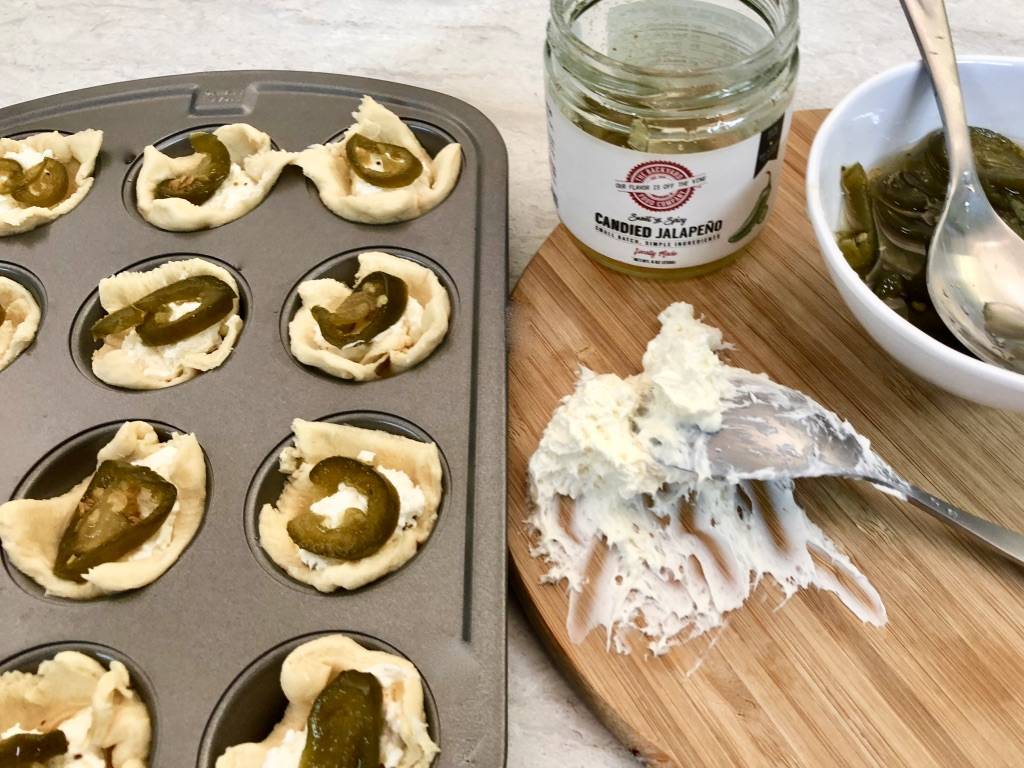 Directions:
Preheat oven to 375° F. ​ ​
Cut puff pastry sheets into 24 equal squares and place into mini muffin tins, pressing them into the shape of the tin.
Place a teaspoon in the center of the pastry
Top with a candied jalapeño ring.
Bake 12 minutes or until pastry corners are toasted light brown. ​​
Let cool 5 minutes before serving.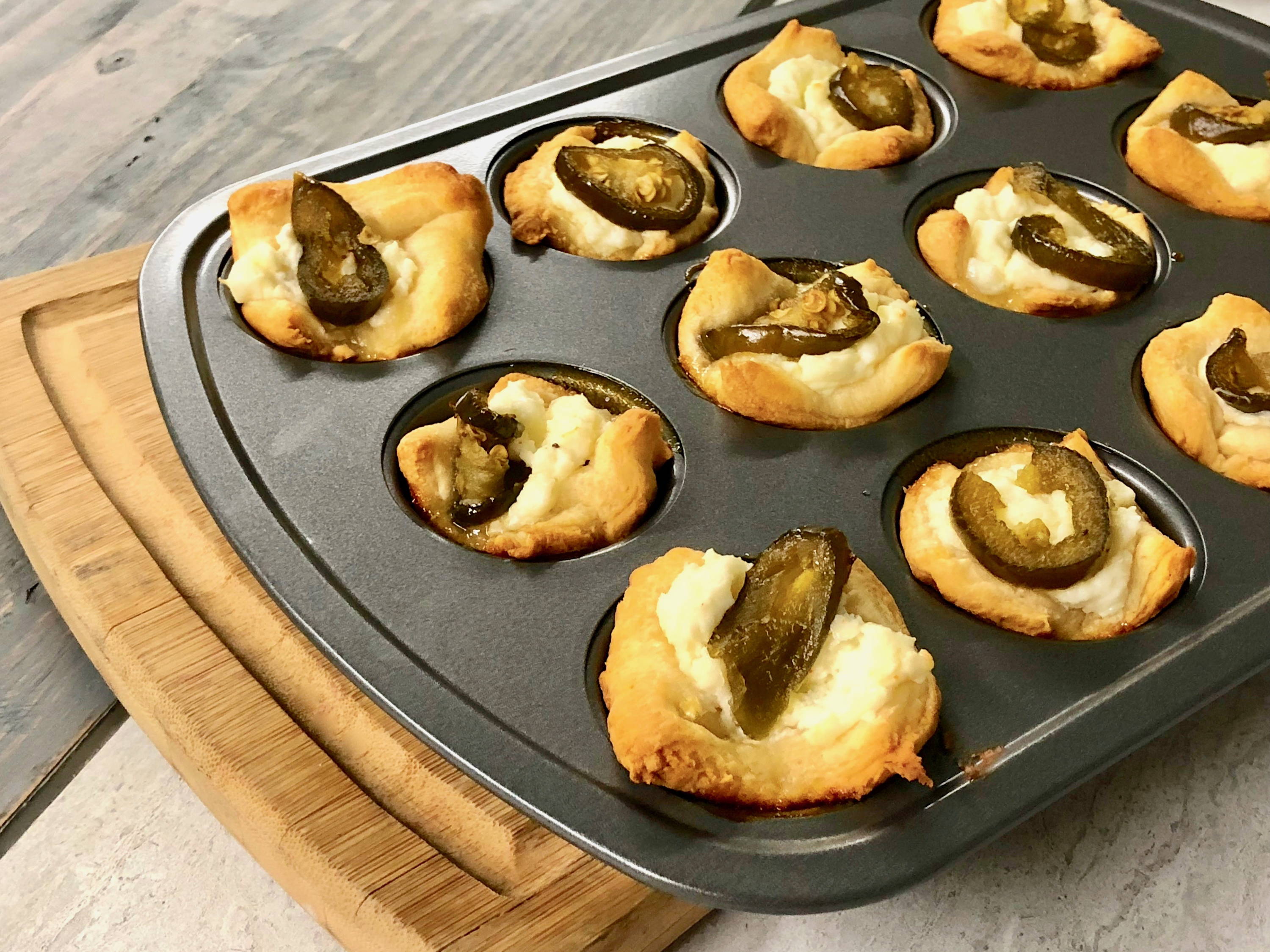 These crescent roll cups are a great vehicle for many flavor combinations. Some of or favorites include Brie &
Cranberry Apple Jam
with a sprig of Rosemary, Cheddar &
Jalapeño
,
Apple Butter
with Brie & Arugula and
Sweet Tomato Jam
with Bleu Cheese.
What combinations would you like to try?
FREE SHIPPING ON ORDERS OF $35 AND OVER.
SHOP NOW
Sign Up For Exclusive Deals and Recipes
Stay up to date with the latest and greatest! You'll have early access to new products and recipes and get exclusive deals and offers.