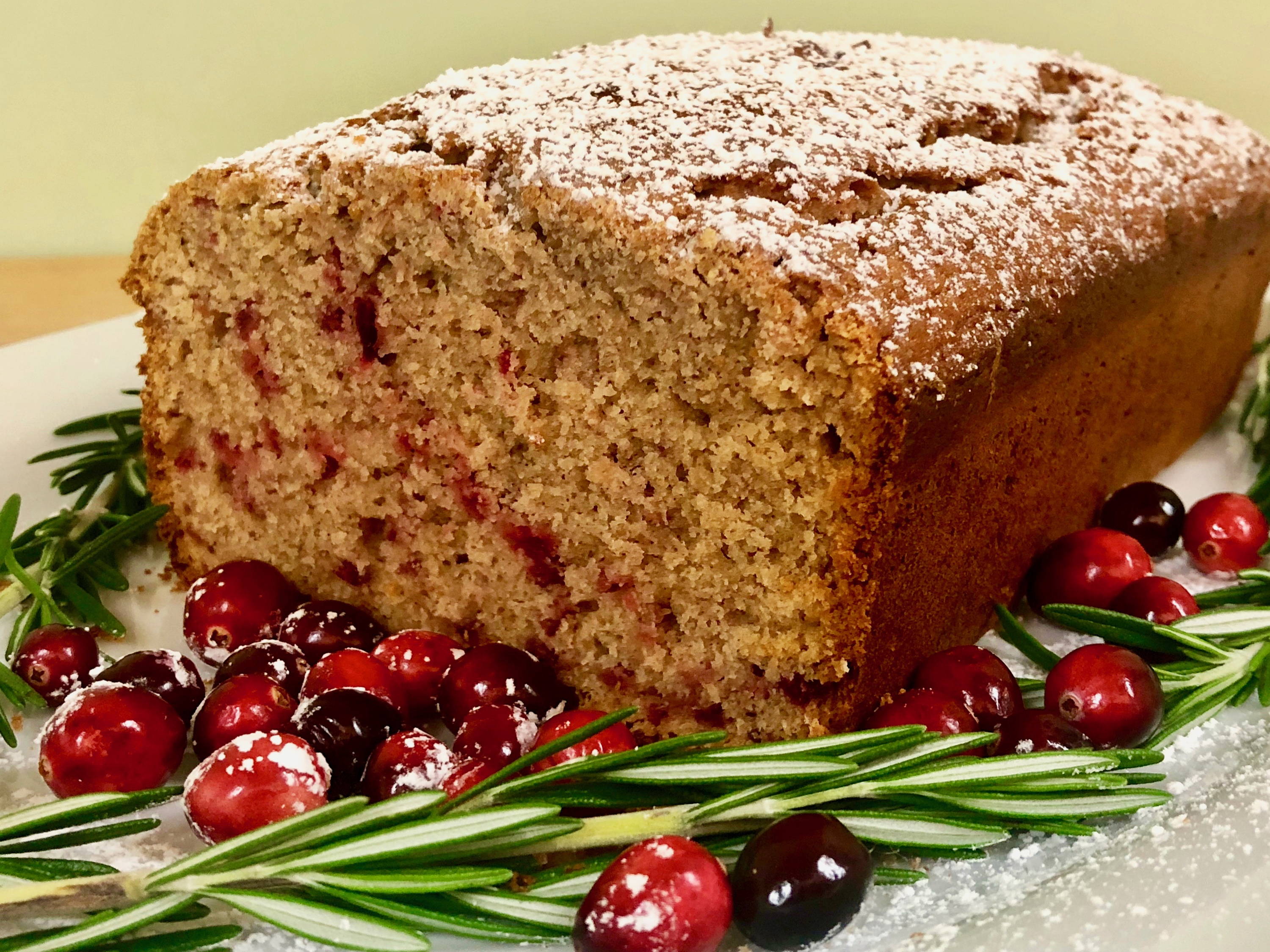 Skill Level: medium

Prep Time: 20 minutes

Cook Time: 60 minutes

Cool Time: 20 minutes
Total Time: 100 minutes

1 stick butter, room temperature

1 cup granulated sugar

2 eggs beaten

1 tablespoon pure vanilla extract

2 cups all-purpose flour

1 1/2 teaspoon baking powder

1/2 teaspoon baking soda

1 teaspoon salt

3/4 teaspoon nutmeg

1 teaspoon cinnamon

1/2 teaspoon ginger

1 jar cranberry apple jam

1/2 cup cranberry apple juice

1 cup chopped cranberries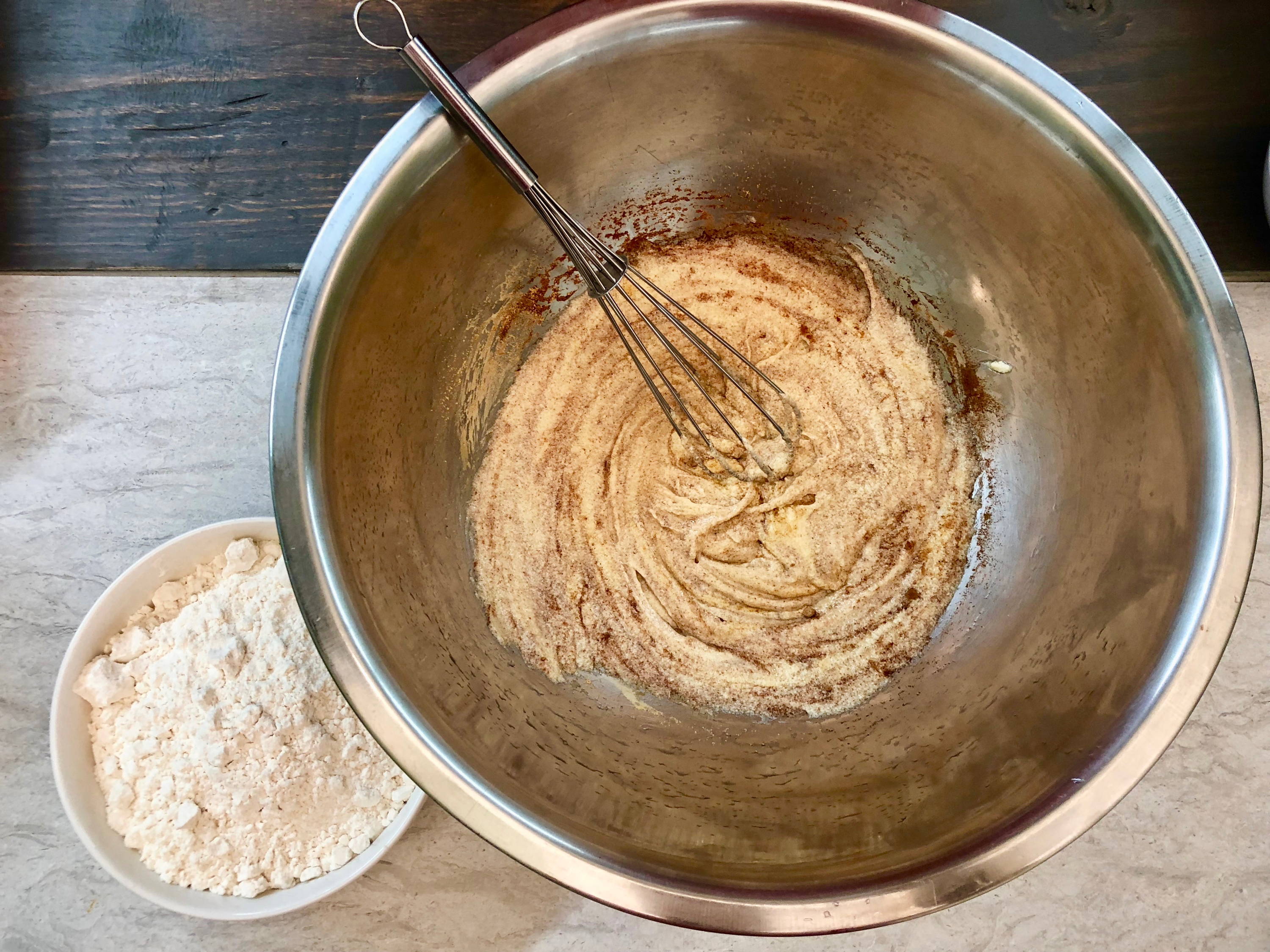 Directions:

Cream the butter and sugar.
Mix in eggs and vanilla.
In a medium-size bowl combine 2 cups flour, baking powder, baking soda, salt, nutmeg, cinnamon, and ginger and mix thoroughly.

Alternately add the flour mixture, cranberry apple juice and cranberry apple jam to the butter mixture . Mix until just combined.
Fold cranberries into the batter.
Bake 50-60 minutes until a toothpick inserted into the center comes out clean.

Dust the cranberry apple bread with powdered sugar and garnish with cranberries and rosemary sprigs and it almost looks too good to eat.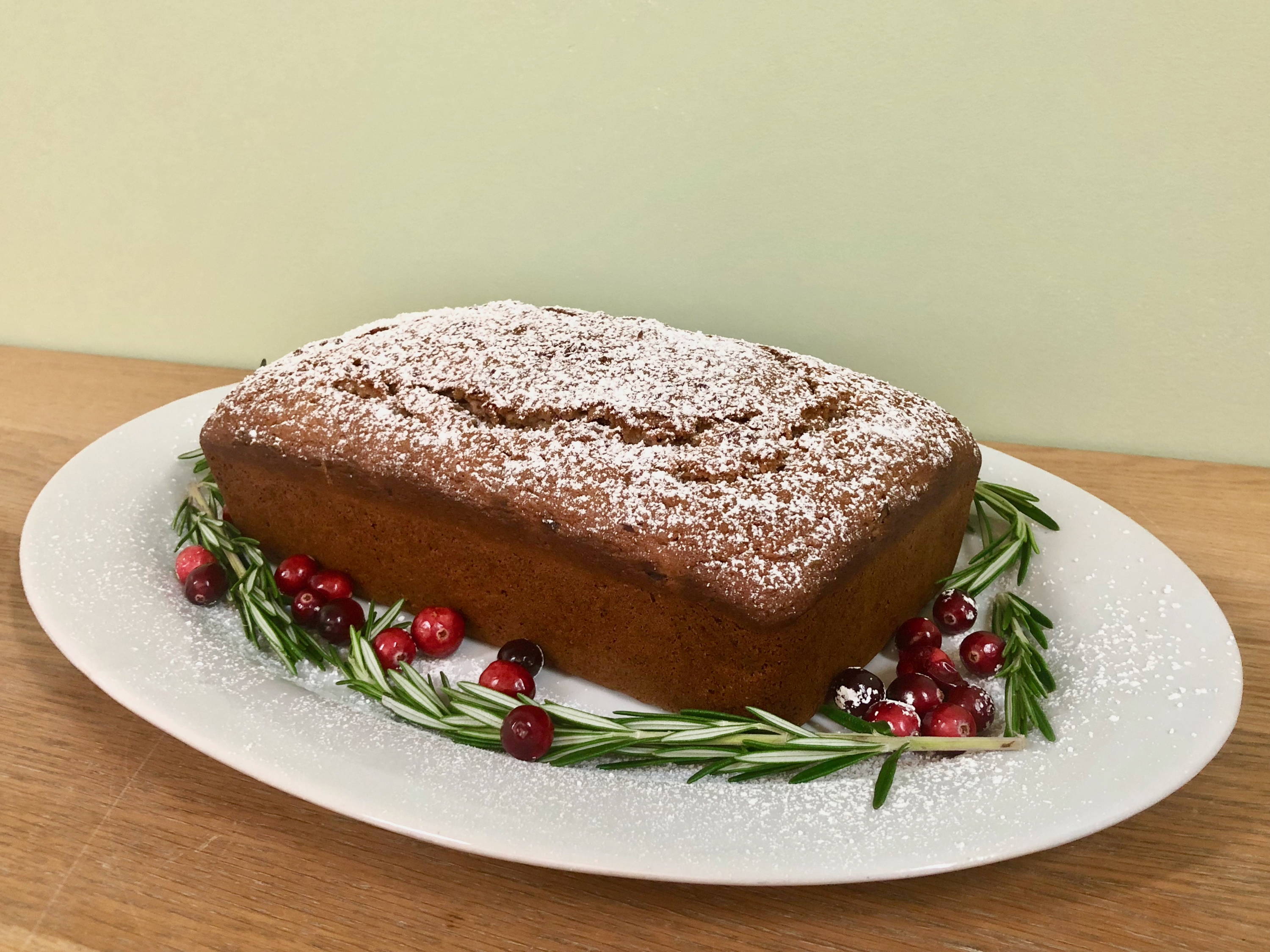 Add a half cup chopped walnuts, pecans or diced apple with the cranberries for a delicious variant.

​What's your favorite holiday bread?
FREE SHIPPING ON ORDERS OF $35 AND OVER.
SHOP NOW
Sign Up For Exclusive Deals and Recipes
Stay up to date with the latest and greatest! You'll have early access to new products and recipes and get exclusive deals and offers.