New England Cranberry Apple Stuffing
We're thankful for homemade stuffing on Thanksgiving. The boxes are great in a pinch, but they don't belong on your Thanksgiving table. Here's an easy and delicious recipe that takes about 20 minutes to throw together but tastes like you spent all day.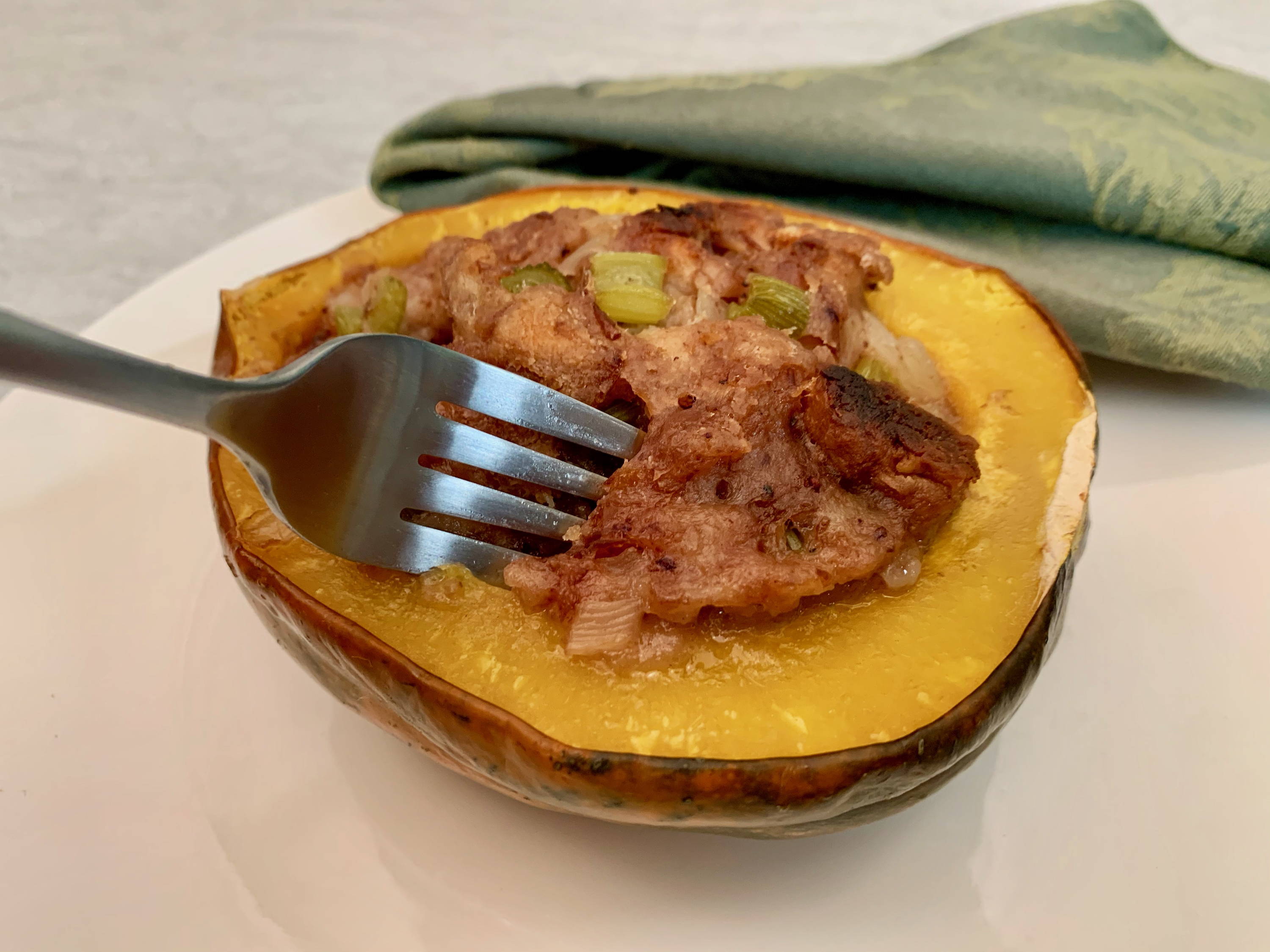 Skill Level: easy

Prep Time: 20 minutes

Cook Time: 60 minutes

Total Time: 80 minutes

1 small diced onion

6 diced celery stalk

1 jar cranberry apple jam

2 cups chicken stock

8 tablespoons butter divided

1 loaf day old bread cubed

salt and pepper to taste

3 acorn squash

1/2 jar apple butter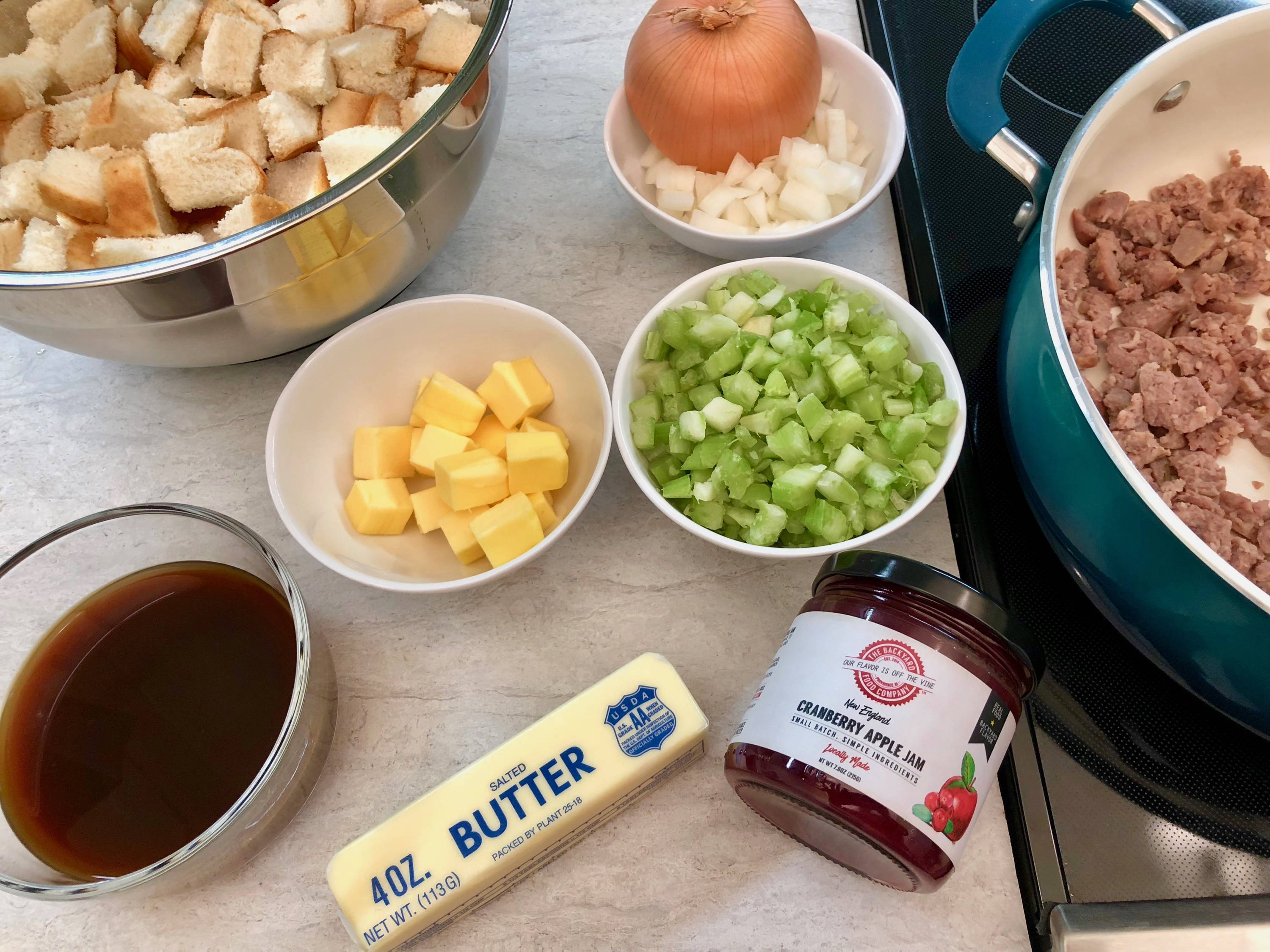 Directions:
Cut 3 acorn squash in half and scoop out seeds.
Heat butter a large pan
Add onions and celery and sauté until onions become translucent.
Add stock and cranberry apple jam and bring to a simmer.
In a large stainless steel bowl, pour contents over bread cubes and mix well adding more stock as necessary. Mix until all bread is moist and springy.
Brush seed cavity of squash with remaining butter and apple butter.
Use a fork to punch holes in the flesh being careful not to puncture the skin.
Fill seed cavity with stuffing and wrap tightly with aluminum foil
Bake at 400 for an hour or until squash is softened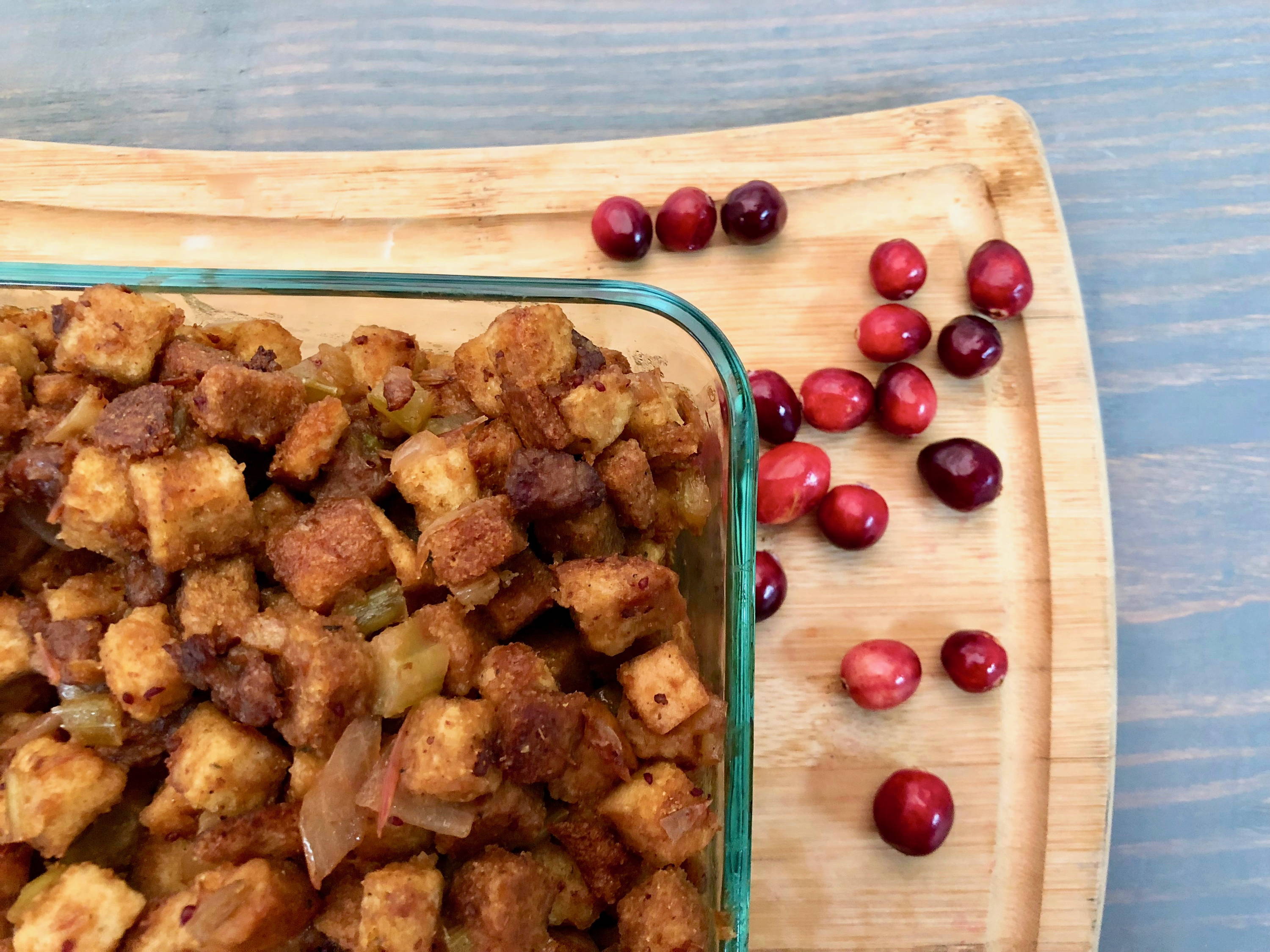 If you're feeling fancy, throw a handful of dried cranberries and/or a cubed apple into the stock for extra pops of flavor and texture!

​What's your favorite stuffing?
FREE SHIPPING ON ALL ORDERS OF $35 AND OVER.
SHOP NOW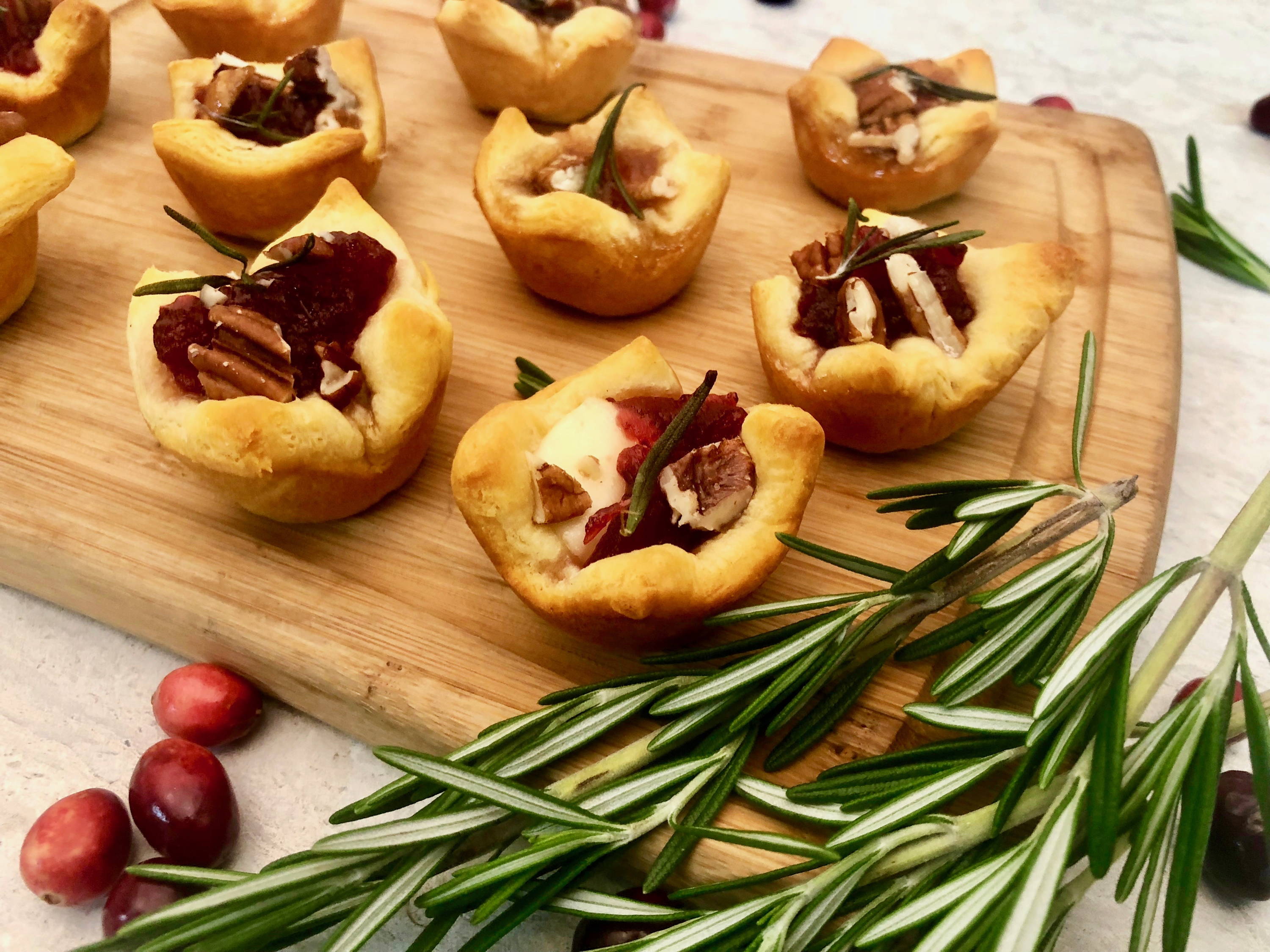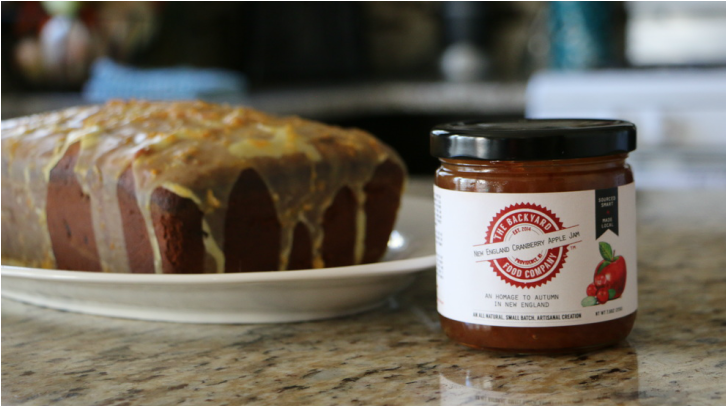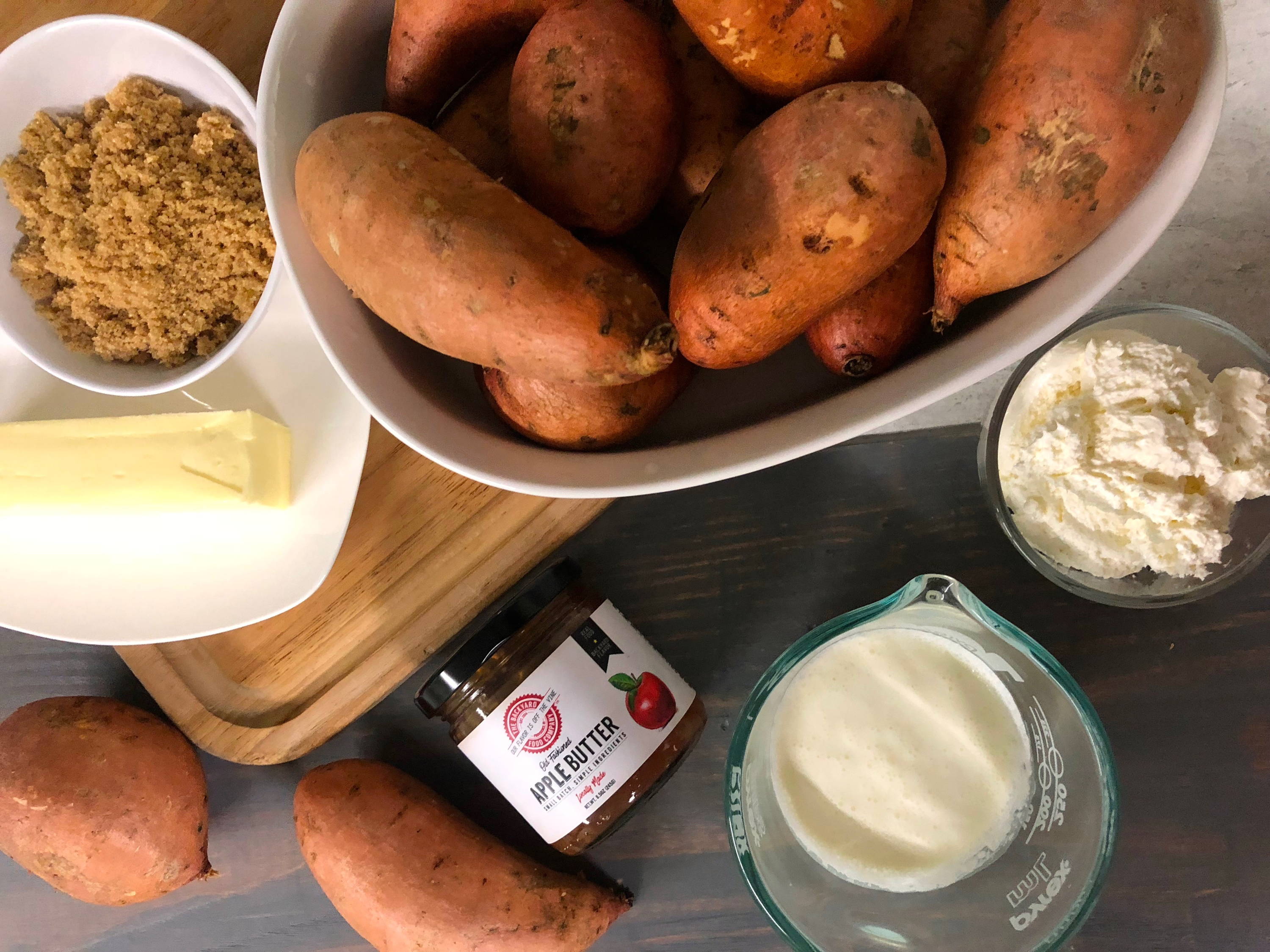 Sign Up For Exclusive Deals and Recipes
Stay up to date with the latest and greatest! You'll have early access to new products and recipes and get exclusive deals and offers.