Pumpkin Roll with Apple Butter Filling
Here's an easy recipe to take a traditional pumpkin roll up a notch with an extra level of apple flavor.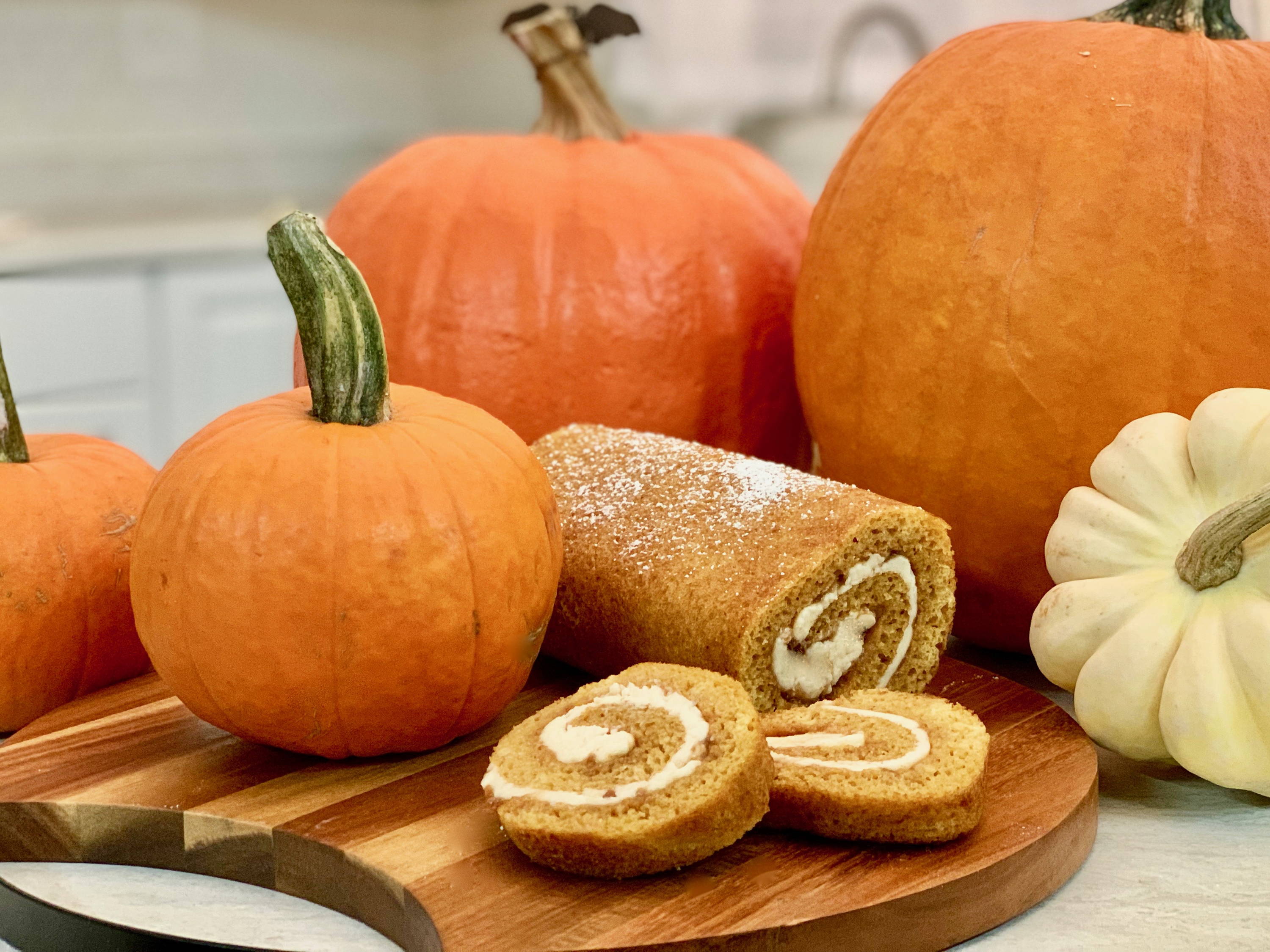 Skill Level: easy

Prep Time: 20 minutes

Cook Time: 15 minutes

Cool Time: 2 hours
Total Time: 2 hours 35 minutes

Pumpkin Cake:
3/4 cup all-purpose flour

1/2 teaspoon baking soda

1/2 teaspoon baking powder

1/4 teaspoon salt

3 large eggs

1 teaspoon pure vanilla extract

1 cup granulated sugar

2/3 cup spiced pumpkin pie filling

powdered sugar to dust roll

Cream Cheese Filling Ingredients:
1 block of cream cheese at room temperature

1 cup sifted powdered sugar

6 tablespoons softened butter

1 teaspoon pure vanilla extract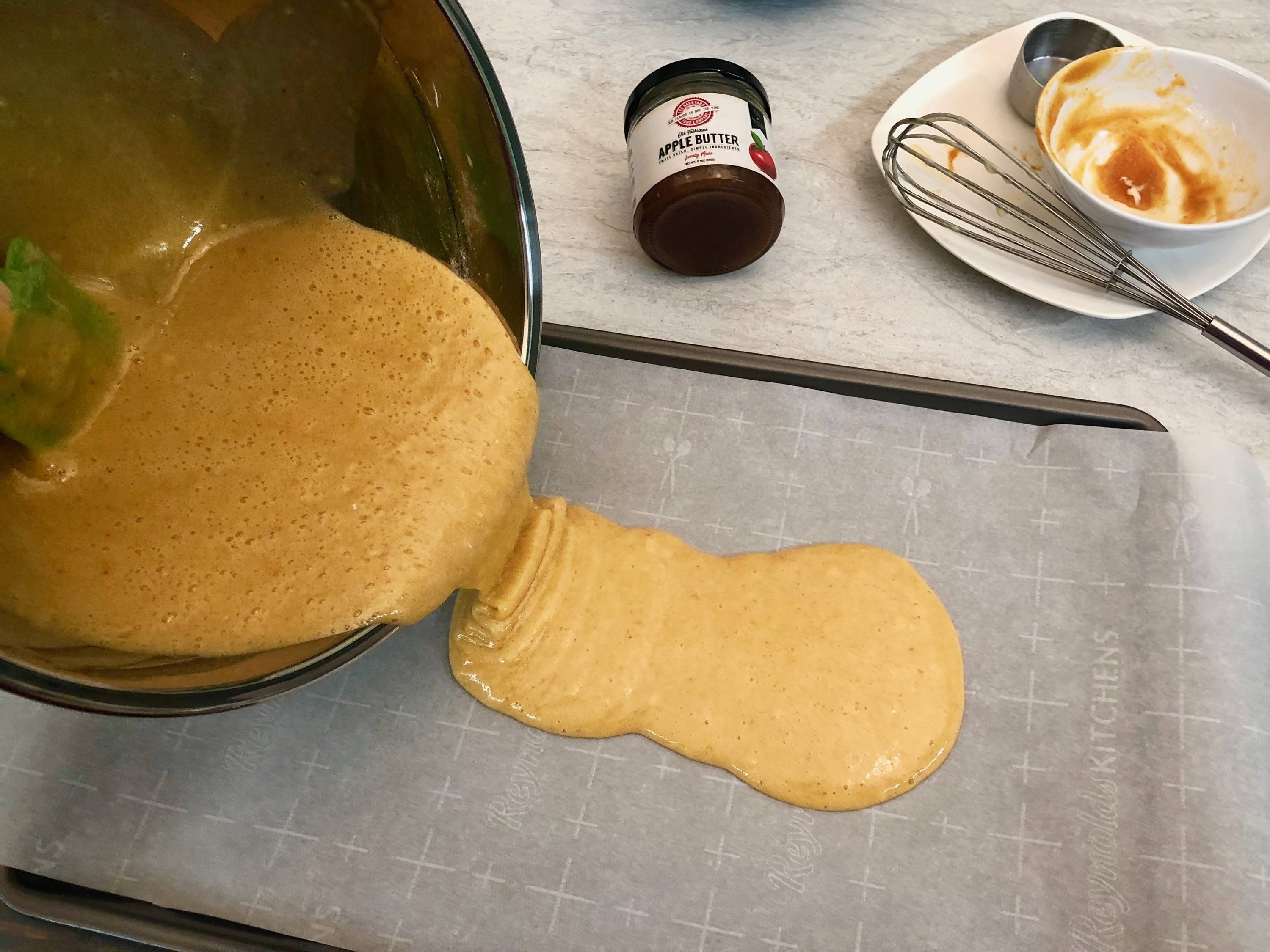 Directions:

Preheat oven to 375° F.
Line a 15 x 10 pan with parchment paper, leaving enough extra parchment sticking out on both sides of the pan to use to lift the cake out after baking.
Whisk together flour, baking powder, baking soda and salt in a large mixing bowl.
In a separate bowl, whisk eggs and granulated sugar until thick. Add the vanilla and pumpkin pie filling, and whisk until combined. Fold in the flour mix with a spatula and stir together until just combined.
Spread the batter onto prepared pan and bake for 12 to 15 minutes. The top of the cake will spring back when gently touched when done. Carefully lift the cake out by the parchment onto a flat surface and slowly roll the cake from the short edge.
Transfer the cake roll to a wire rack, and cool to room temperature.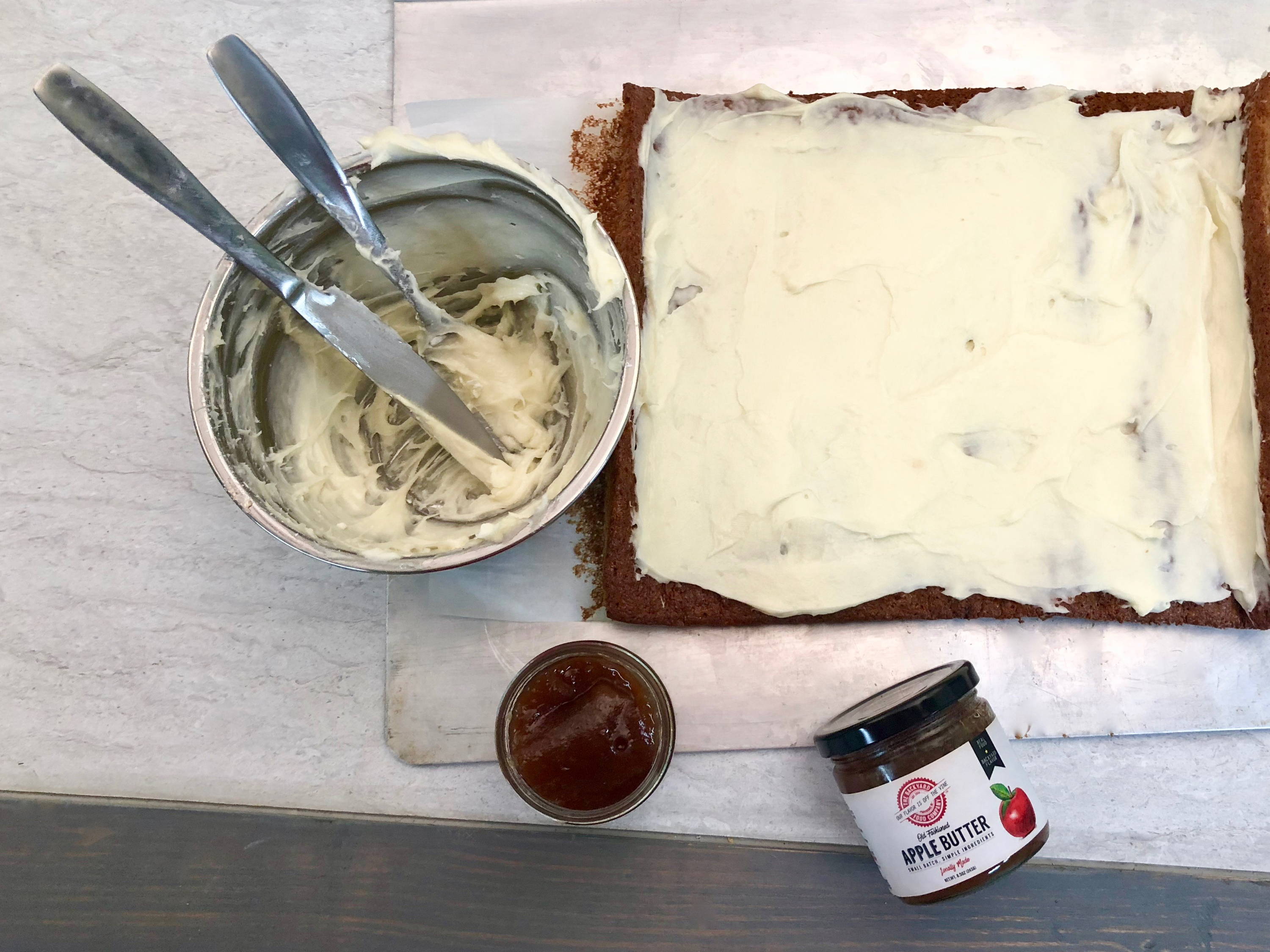 Cream Cheese Filling (make while cake cools)
Whisk cream cheese, powdered sugar, butter and vanilla in a mixing bowl until smooth. Filling should have a spreadable consistency that's not too thin or it will ooze out of the sides while you're rolling it up. If its too thin, add a little powdered sugar. If its too thick, add a half teaspoon of water at a time until you reach the desired consistency.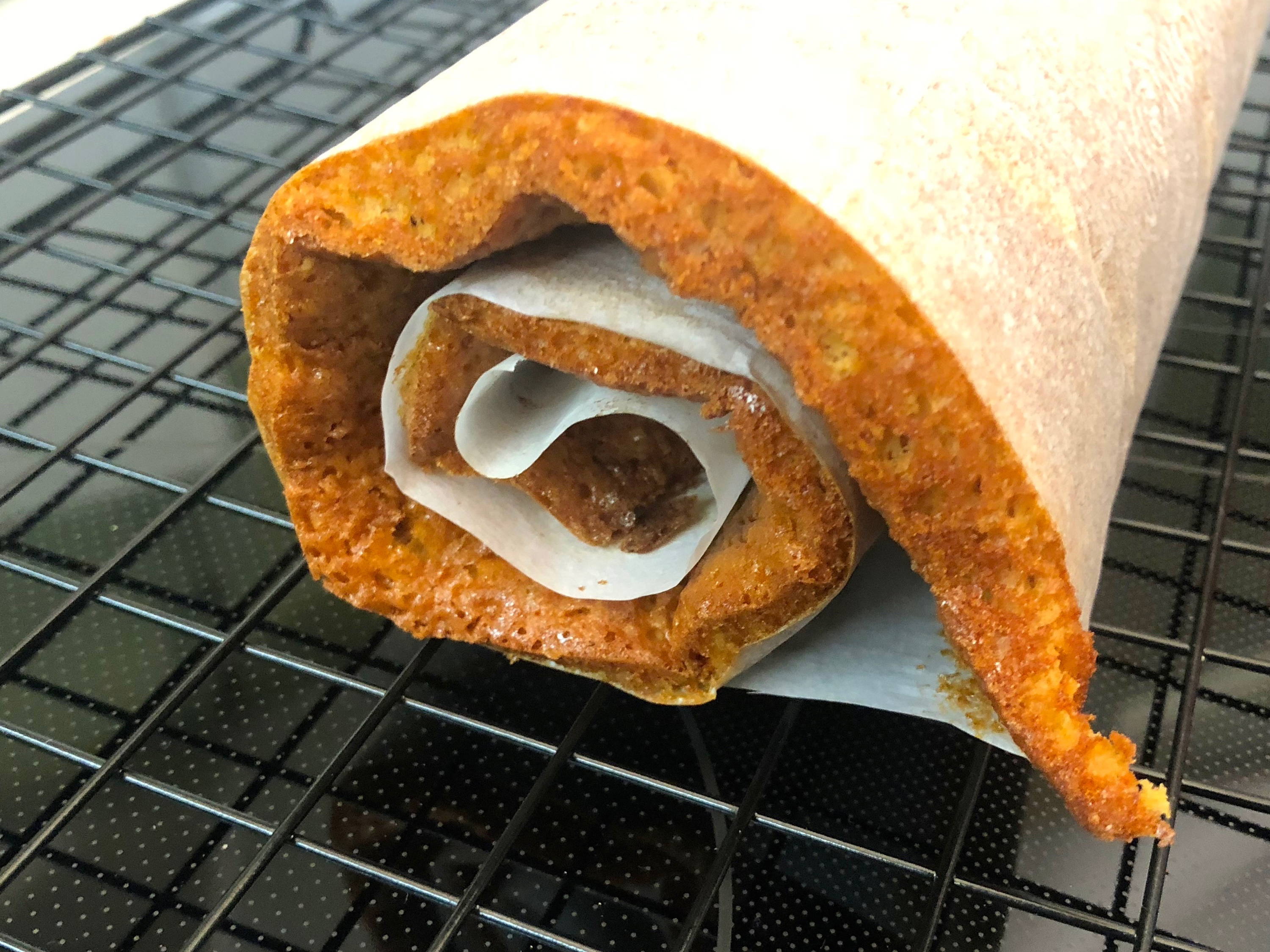 Combine:
When the cake reaches room temperature, transfer to a flat surface and carefully unroll it.

Spread the cream cheese filling evenly over cake, leaving a 1/2 inch border on all sides and then spread a layer of apple butter on top of that

Carefully roll the cake, slowly peeling away the parchment paper as you roll being careful not to crack the cake.

Wrap the pumpkin roll tightly in plastic wrap and refrigerate for an hour.

Remove and unwrap the pumpkin roll and transfer it to your serving dish.

Lightly dust the pumpkin roll with powdered sugar, slice and serve.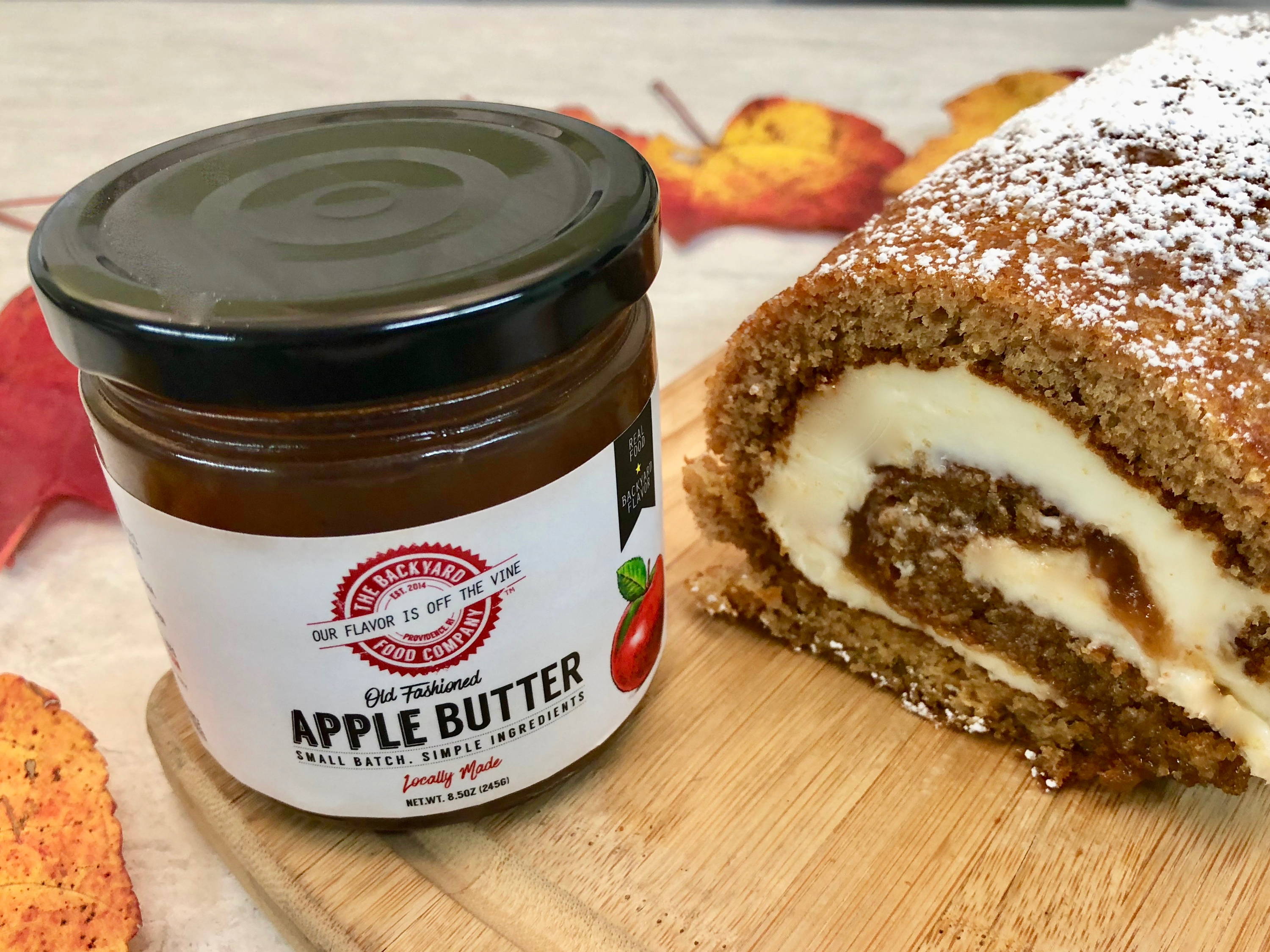 Sign Up For Exclusive Deals and Recipes
Stay up to date with the latest and greatest! You'll have early access to new products and recipes and get exclusive deals and offers.