If you've ever made a cheesecake, you know how tricky they can be. Well worth the fuss but not something you can quickly "whip up" for a party. Mini Cheesecake Bites on the other hand, are quick and easy, perfect for a party.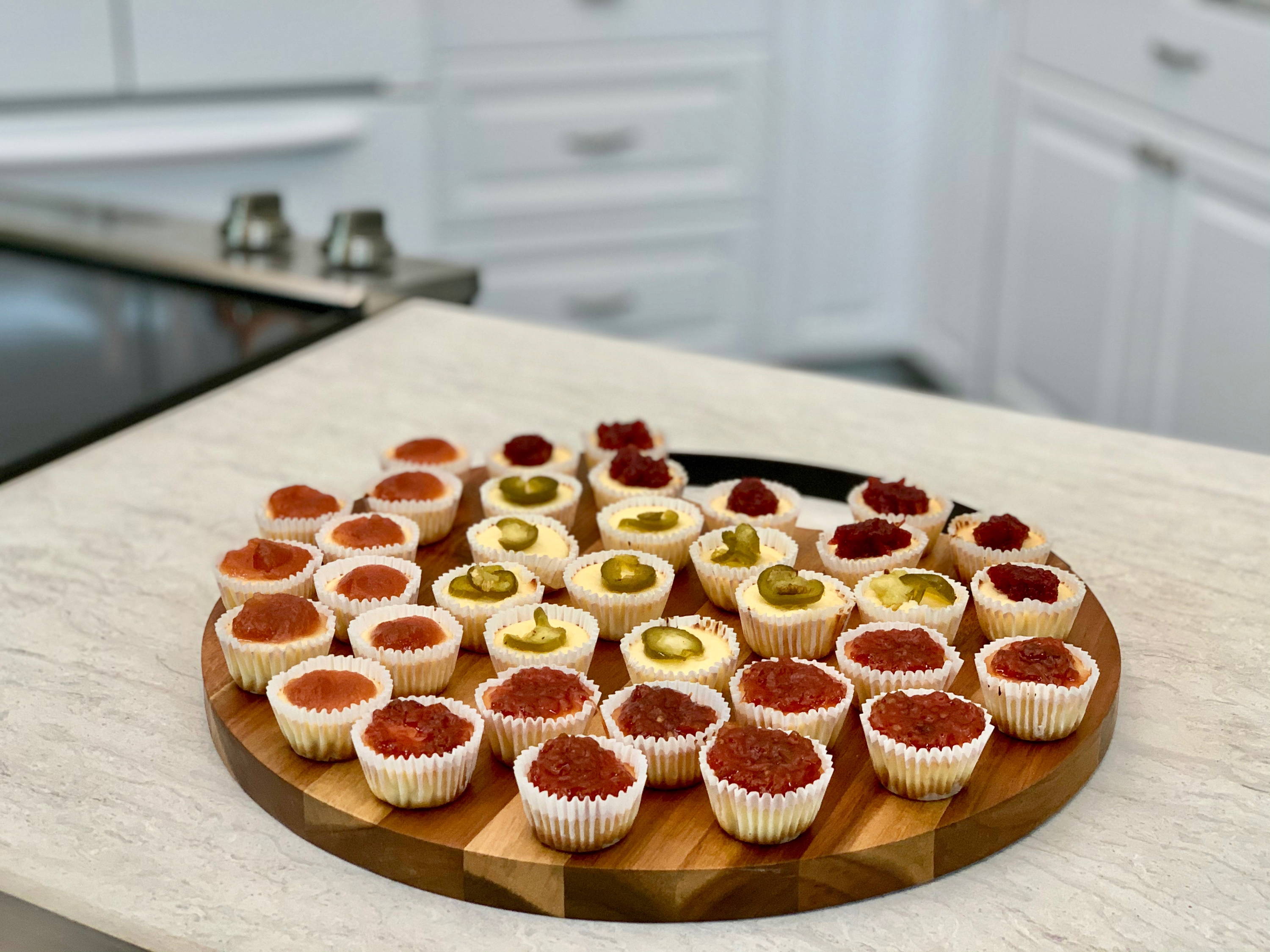 Skill Level: Easy

Prep Time: 30 minutes

Cook Time: 15 minutes
Total Time: 45 minutes

Crust
1 sleeve graham crackers or small box of vanilla wafers
Filling

16 oz softened cream (two blocks)


3/4 cup sugar

2 eggs

1 tsp vanilla
Topping
Apple Butter

Cranberry Apple Jam

Sweet Tomato Jam

Candied Jalapeño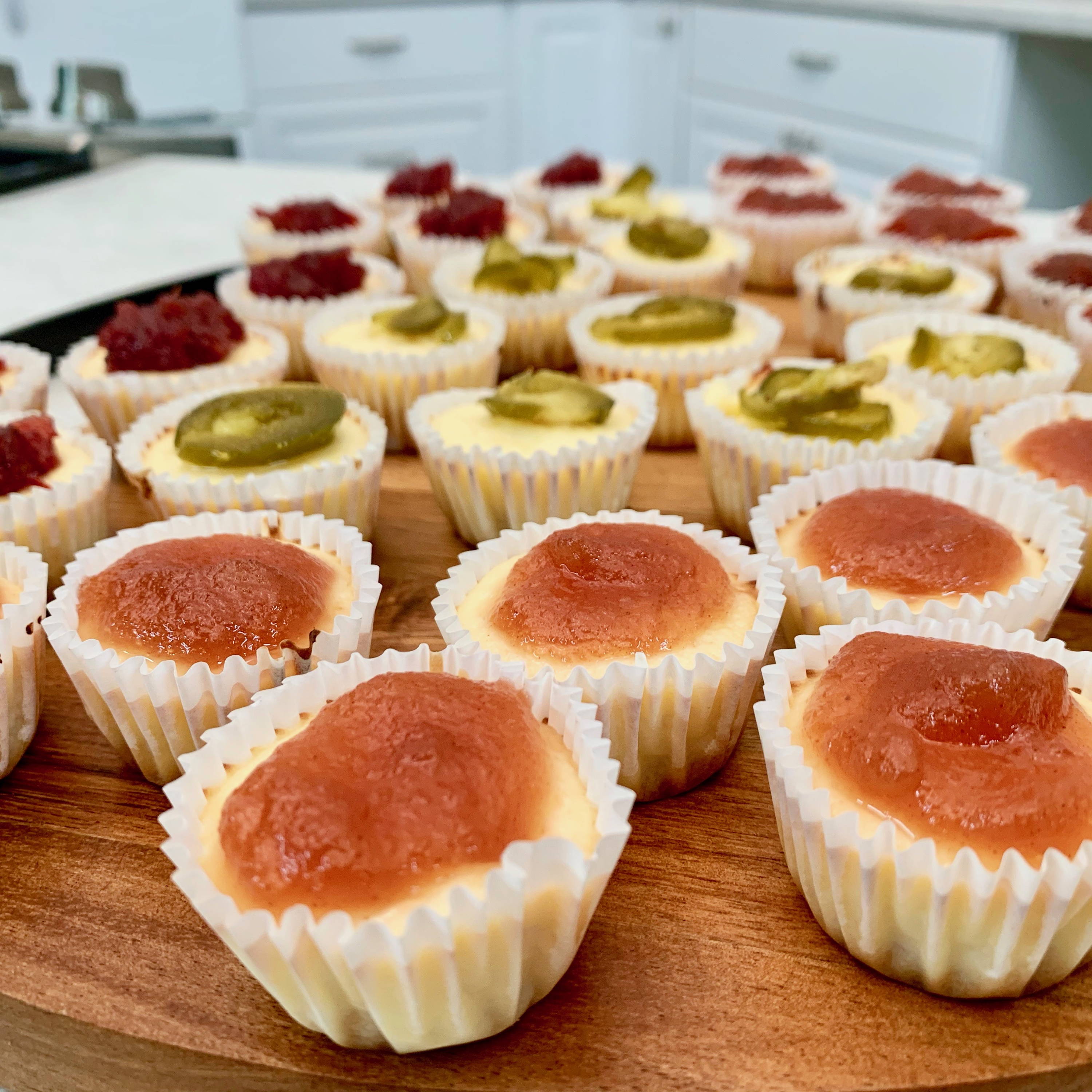 Preheat oven to 350˚ F
Crush, smash, blend or pulverize a sleeve of graham crackers or vanilla wafers into crumbs. We recommend pulsing them in the blender or placing them in a zipper bag and crushing them.

Line a mini muffin tin with mini paper liners and add a half a teaspoon or about 1/4 inch of the graham cracker crumbs to each.

In a large bowl, beat the cream cheese, eggs, sugar and vanilla until completely mixed.

Fill liners, leaving about 1/8 at the top. They puff up in the oven so you don't want to go all the way to the top.

Bake for 15 minutes and cool.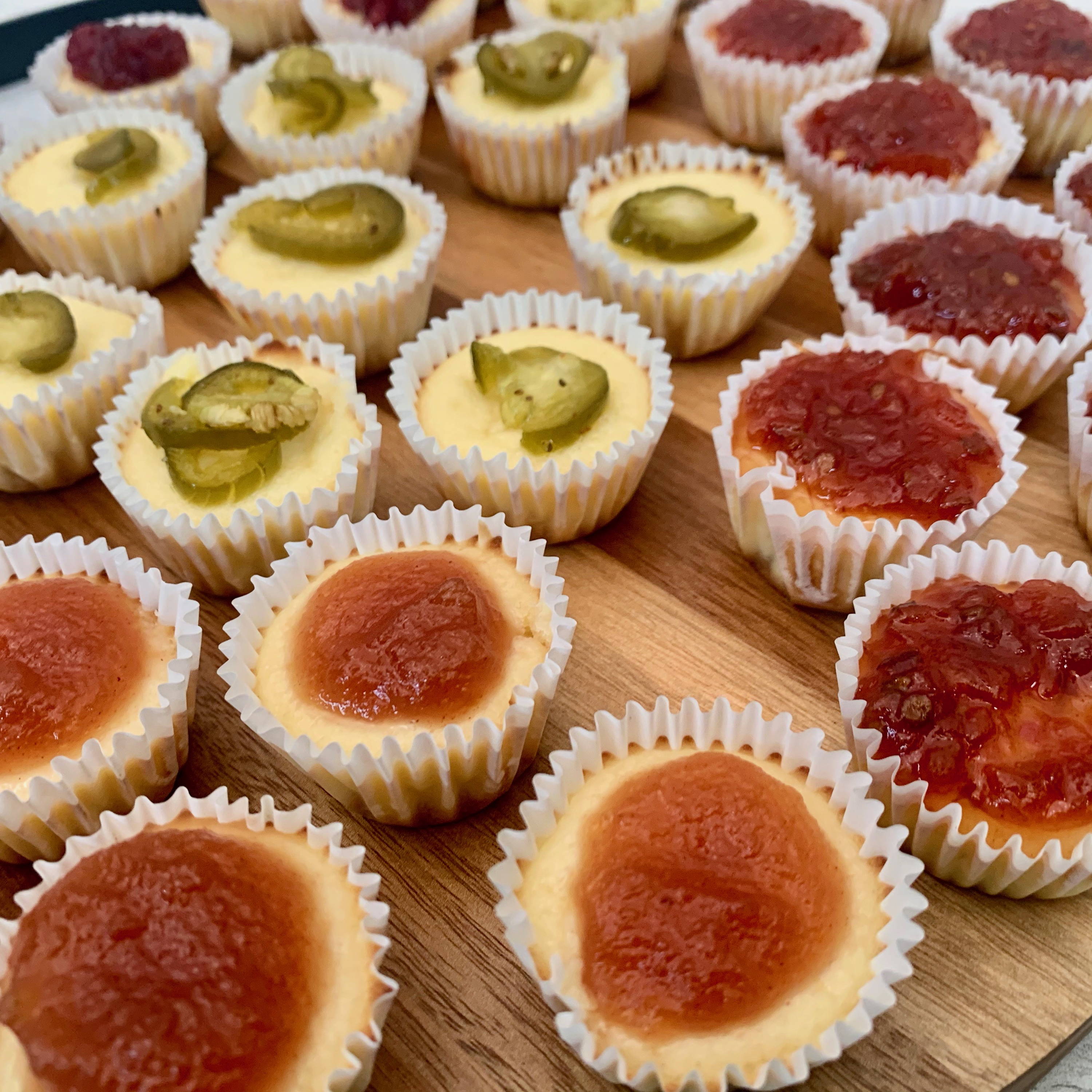 Top with Apple Butter, Cranberry Apple Jam, Sweet Tomato Jam or Candied Jalapeños.
Sign Up For Exclusive Deals and Recipes
Stay up to date with the latest and greatest! You'll have early access to new products and recipes and get exclusive deals and offers.