What's better than fish & chips? How about a fish & chips sandwich? Here's an easy recipe for a delicious homemade tartar sauce that can be made with any of our pickles and golden fried fish fillets.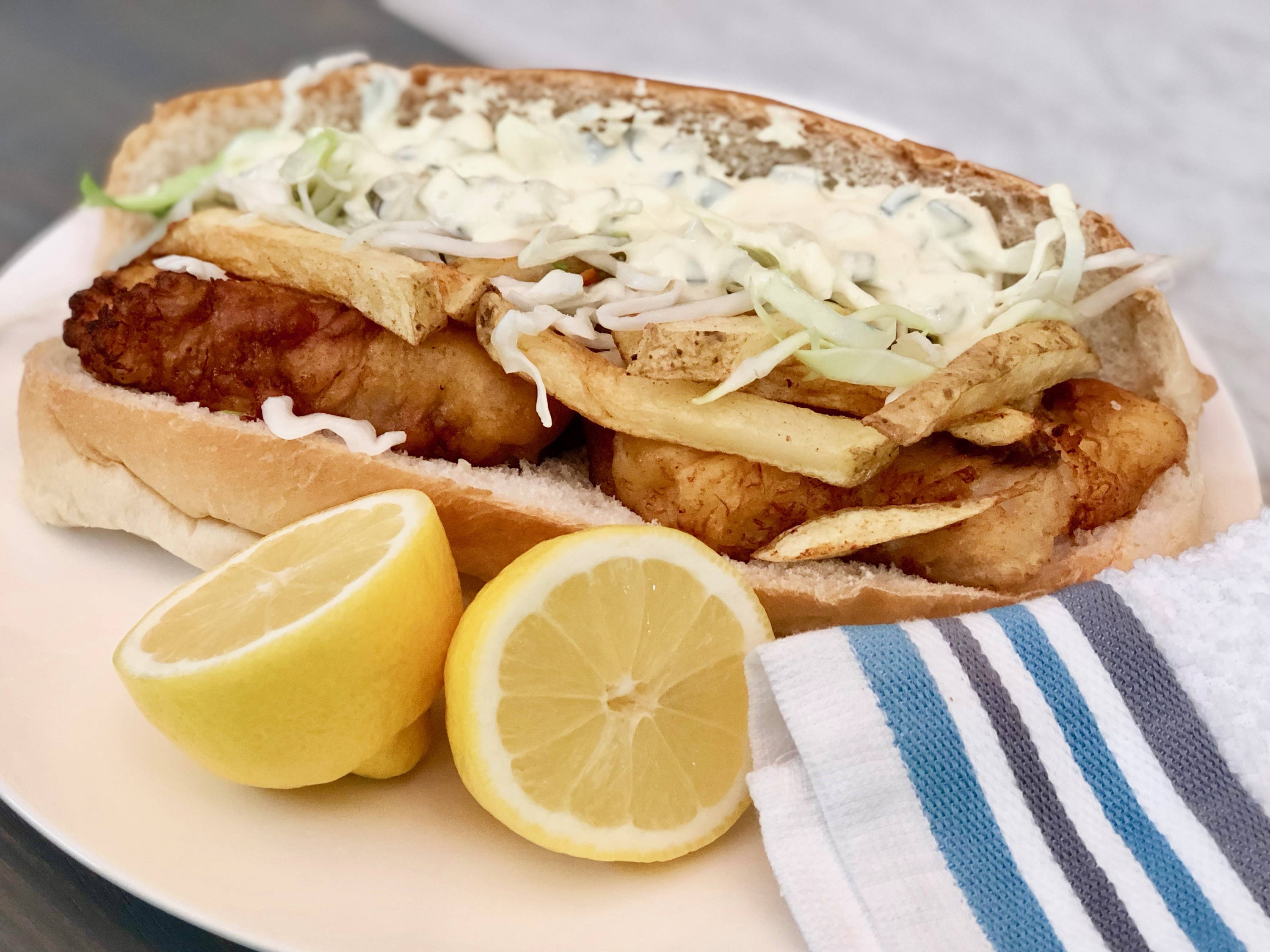 Skill Level: easy

Prep Time: 15 minutes

Cook Time: 10 minutes

Total Time: 25 minutes

​Tartar Sauce:
Fish:
Sandwich: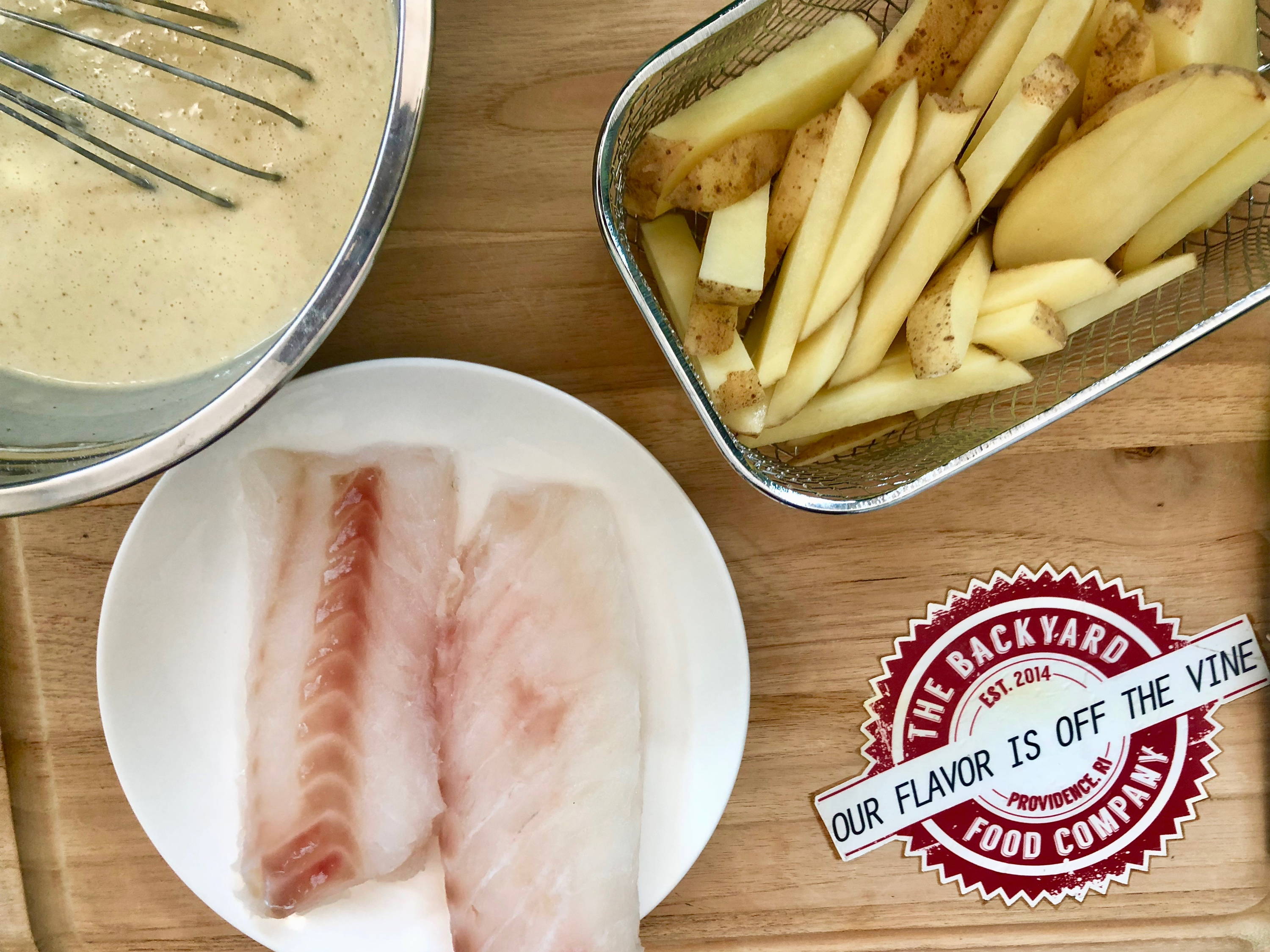 Directions:

Tartar Sauce:
Combine mayonnaise, mustard, Old Fashioned Garlic Dill Pickles, lemon juice, sugar and pepper.
Chill in fridge
Fish:
Preheat canola oil to 325
​In a medium bowl, slowly add beer to batter mix to achieve a pancake like consistency. Keep batter a little thicker if you prefer a thicker crust
Dredge fish fillets in batter until well covered
Let excess batter drip off then transfer to hot oil, lower heat to 300
Add fries to oil
Cook for approximately 10 minutes until bater browns and fish floats
Remove from oil and set on paper towels or newspaper to soak excess oil
Place fish on sub roll
Top with fries, coleslaw mix and tarter sauce
Garnish plate with pickles and lemon wedge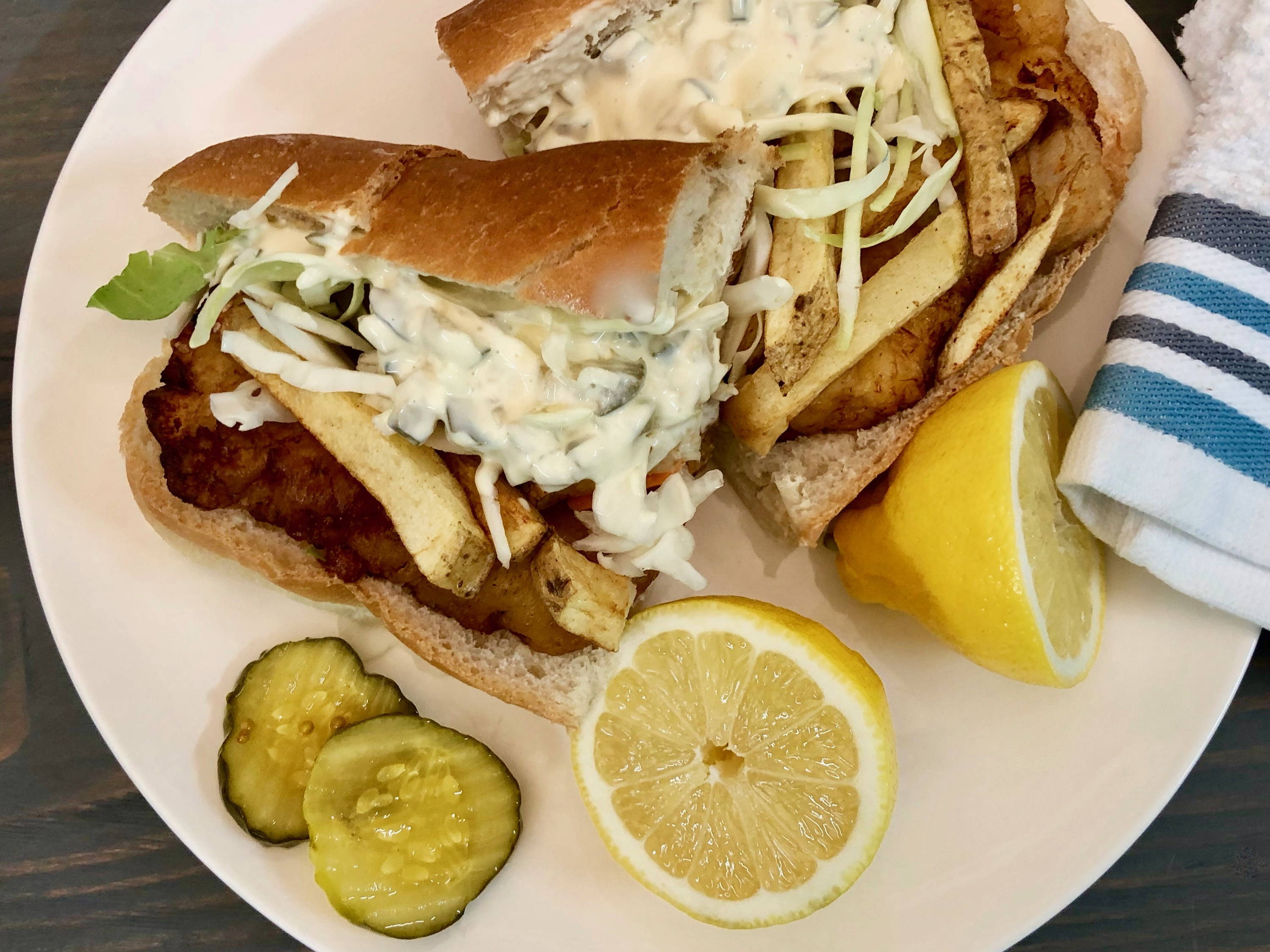 Sign Up For Exclusive Deals and Recipes
Stay up to date with the latest and greatest! You'll have early access to new products and recipes and get exclusive deals and offers.