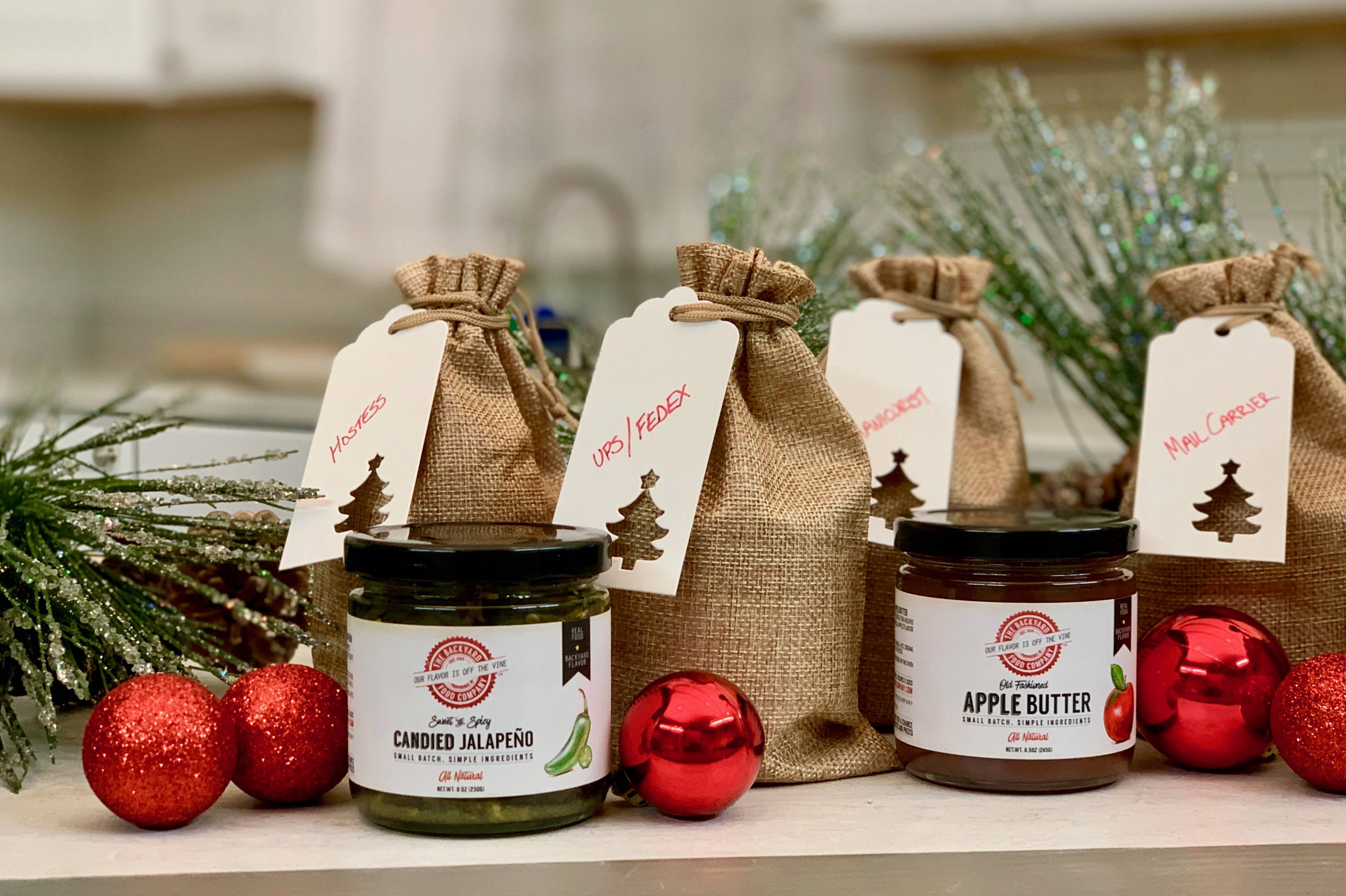 We believe the holidays are about showing gratitude to the people who help us out all year long. This time of year, a little gesture goes a long way.
This year we're offering gifting kits. Each jar comes with a burlap pouch and a holiday tag for each jar. We'll send an assortment of seasonal flavors (apple butter, cranberry apple jam, sweet tomato jam and candied jalapeño) All you have to do is fill out the tag.
Want us to send it for you? Leave a note during checkout and will include your handwritten note.
It's the perfect way to say thank you to the people who help you through out the year.
Perfect For:
Teachers
Doctors
Mail Carrier
Manicurist
UPS/FedEx
Neighbors
Friends
Waste Collectors
Hostesses
Holiday Visitors