An heirloom pickle from Soviet Occupied Czechoslovakia. The Occupied Pickle is a Czech sweet & sour pickle that packs a crunch the old fashioned way, not by adding chemicals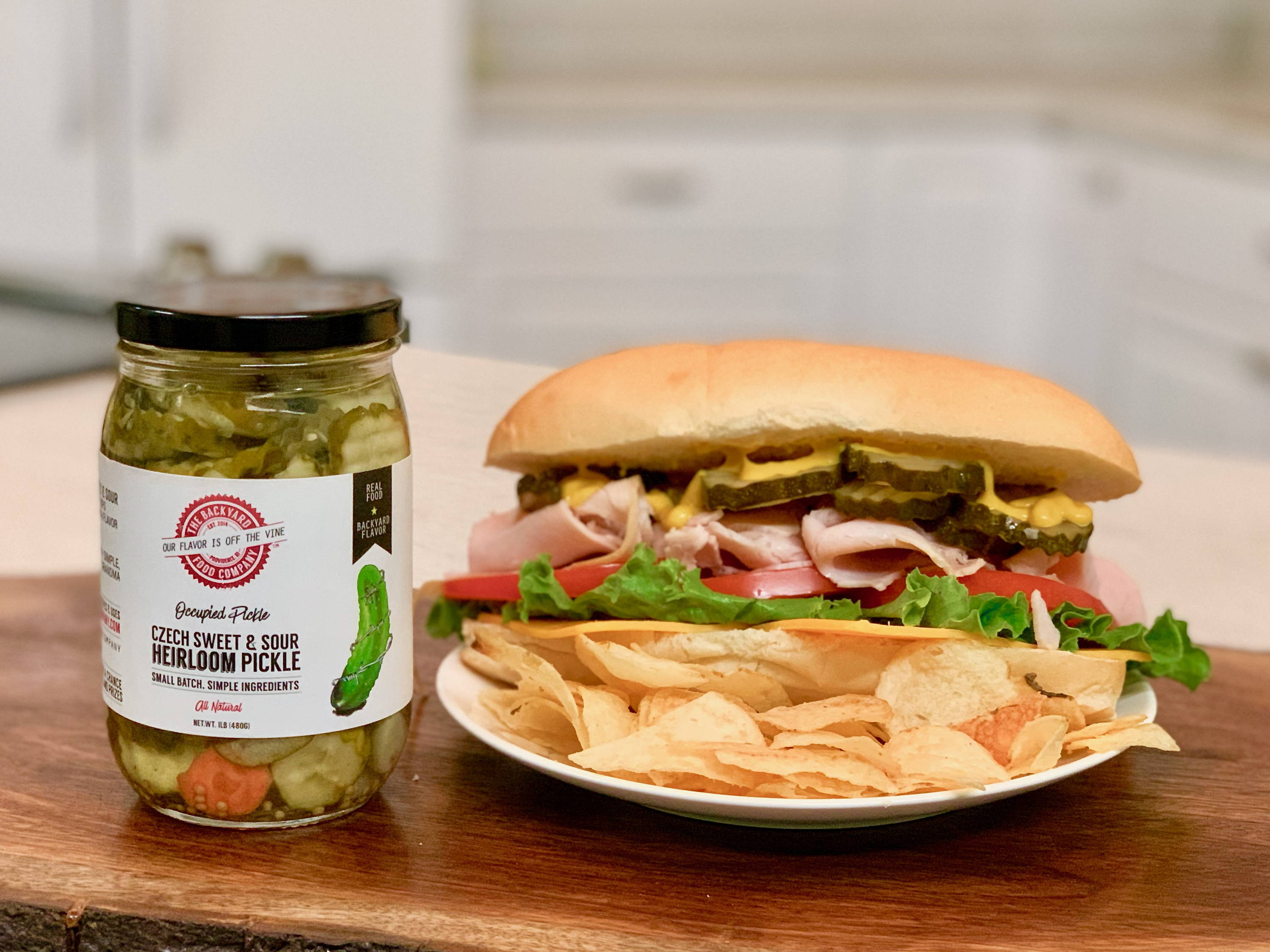 When Marta was a girl, the seeds of change were in the air. The Prague Spring was loosening the grip of Communism on Czechoslovakia, bringing newfound freedoms and better pickles. The Warsaw Pact, clinging to their soggy pickles and outdated ways, invaded in August of 1968 to halt reform and sickle the pickle.

Having tasted freedom and a better pickle, Marta escaped in the night with the secret recipe for The Occupied Pickle, hidden safely in the lining of her jacket.
For two decades, The Occupied Pickle remained a symbol of the revolution.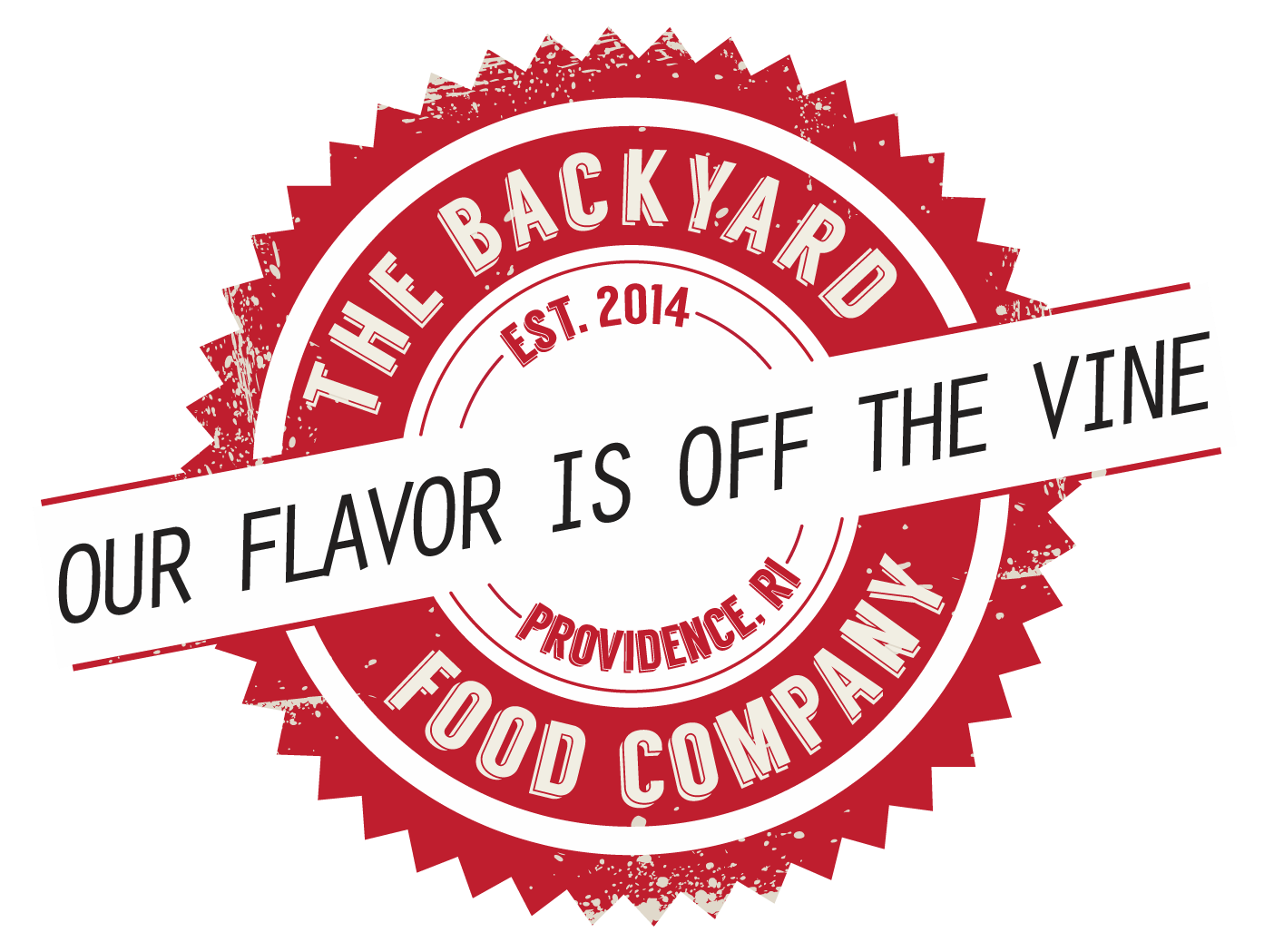 Speaking of it was a crime, recipe books were burned and those caught making it were hauled away in the night. Soggy Soviet spears were a bitter reminder on the dinner plate.

In 1989 Soviet control began collapsing and "Down with the Sickle, Up With the Pickle" become a rallying cry. The revolution reached Czechoslovakia and The Occupied Pickle returned from exile, ending decades of communist oppression and soggy rationed pickles.

Taste the revolution!
Sign Up For Exclusive
Recipes and Deals

Stay up to date with the latest and greatest! You'll have early access to new products and recipes and get exclusive deals and offers.
Frequently Asked Questions
What makes them so crunchy?
Timing not chemicals! We refuse to use "food safe" additives to artificially "crisp" our pickles. We do it the old fashioned way with cucumbers that are fresh off the vine and pack the jars as soon as we cut them. Rather than trying to make as many jars as possible, we take our time and pay close attention to detail to ensure a crunch with every bite.

What's NOT in your pickles?
No Calcium Chloride in our pickles to artificially "crisp" them. If we can't make a crunchy pickle without it, we shouldn't be making pickles at all.

No artificial colors. Did you know that many pickle use artificial coloring to make their pickles more green? Not us!
No Polysorbate. We don't even know what that stuff does!
No "Natural" Flavors. "Natural" Flavors contain things like propylene glycol and ethyl alcohol that don't have to be on the label, don't sound natural to us and ship in buckets marked "Flammable Liquid" with a hazard sticker.
Is that a true story?
We can neither confirm nor deny the authenticity of the story due to security concerns and stuff like that...

Do I get a discount if I buy more than one jar?
Yes! Our goal is to get our products to you at the best price possible. We offer free shipping starting at just two jars and multi -pack pricing and per jar discounts that automatically calculate in the shopping cart. Buying more lets us spread our shipping cost across more jars and we share that savings with you.

Written by
an anonymous user
on
Customer Reviews
based on reviews
There are no customer reviews yet.
Thank you for submitting your review. Once it is approved, your review will show up in the list of reviews.
Submitting your review failed. Please try again.